BR: JESS FRANCO'S KILLER BARBIES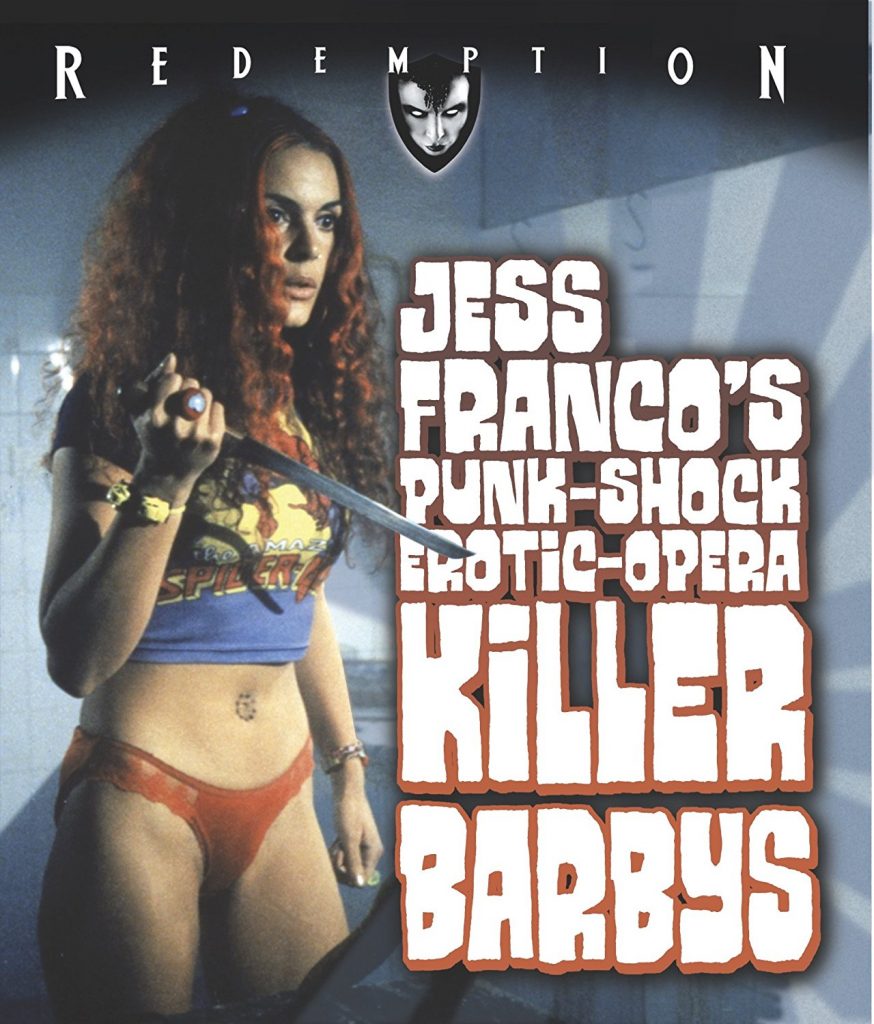 The Redemption label has announced that it will release on Blu-ray a 4K restoration of cult Spanish director Jess Franco's film Killer Barbys (1996), starring Santiago Segura, Aldo Sambrell, Silvia Superstar, Billy King, and Enrique López Lavigne. The release will be available for purchase on September 26.
Synopsis: Eurohorror master Jess Franco (The Demons, Exorcism) pays homage to the classic cinema in the revisionist "old dark house" thriller. A vanload of kids are stranded in a hilltop castle and become the unwitting victims of an immortal, sex-crazed countess (Mariangela Giordano) who retains her youth by feeding upon the blood of the young. Hardly the typical "Scooby-Doo" kids, these guests are members of the gore-punk band the Killer Barbies, who prove themselves quite well equipped to battle the horrors that confront them.
Special Features and Technical Specs:
NEW RESTORATION from a 4K scan of the original film elements
Spanish soundtrack with optional English subtitles
English language soundtrack
French language soundtrack
Audio commentary by film historian Troy Howarth