Q&A: RAFA MARTÍNEZ DIRECTOR OF SWEET HOME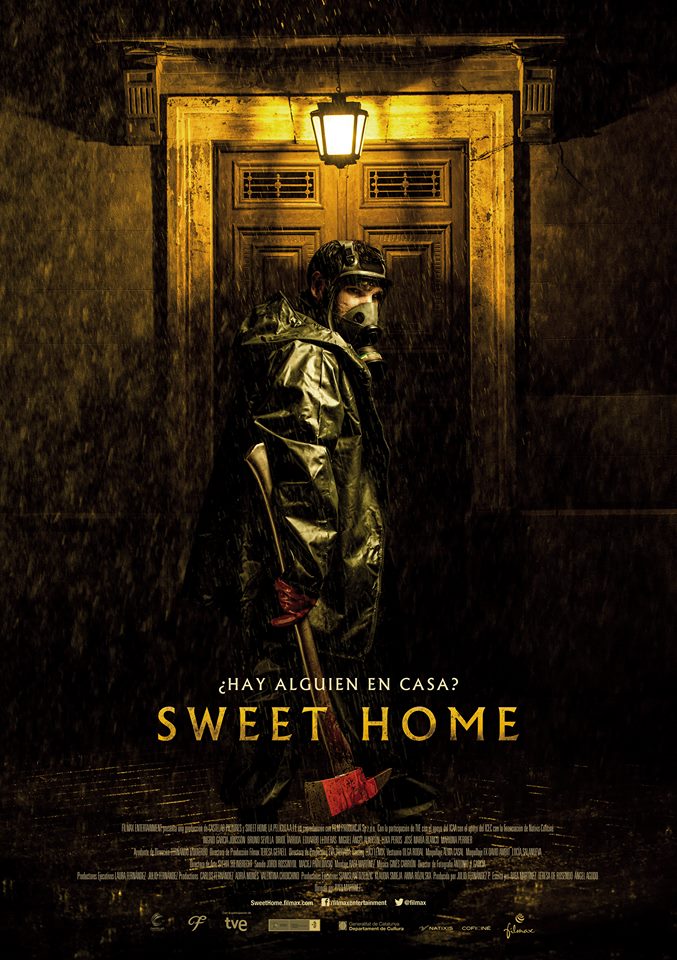 Rafa Martínez is the director and co-writer of this upcoming Spanish Horror called SWEET HOME. Before this, his first feature film, he directed the shorts: ZOMBIES & CIGARETTES and HALLOWEEN BEFORE CHRISTMAS. SWEET HOME is announced to be premiered in Spain on May 8! Now he is in post-production, getting everything ready for the big day but he had little time to stop and answer our questions.
How did this adventure start? How was the process since the beginning?
The idea came to me when I was thinking about writing something cheap and possible to make in only one location. It was in 2010, when I finished my short ZOMBIES AND CIGARETTES (co-directed together with Iñaki San Román). I though about making a movie, instead of more short films, the only way should be to have a project like this one and having the possibility to find the money to make it easily.
And the main idea of starting with something real and then turn the story into an adventure/horror movie came very soon because it is the kind of movie that I really like. Speaking about something contemporary  and problematic but at the same time very enjoyable. The "moving" is something very old and very modern but I didn't want to make a dramatic movie, it is not my "style" I think…
What did you  learn from your short-movie works that you applied to your first feature?
Everything; but I think that I have learned more about edition during the last 15 years. It is the best way to know what you need all the time. When you don't have time or money, very similar things, you need to work very hard to be very precise to know if you have enough shoots or not and spend the time correctly.
What inspired you  for this story?
My own place in the city centre of Madrid. I live in such a kind of place. It used to be bigger and now there are 6 different apartments. I think it is something very universal; I am making the postproduction in Poland and it could happen here as well.
What was the experience of co-writing it with Ángel Agudo and Teresa de Rosendo like?
Great and long. We spent almost three years writing. I am very stubborn and bossy about everything but I need people talented around me all the time and Ángel and Teresa are great writers.
I heard it was made in English, is this true?
Yes, it was. But all the crew was Spanish and every scene was shot in Barcelona. It is the best way to export this kind of movies.
What are the main influences we can find in this movie?
There are many influences; I love 80´s American movies and Sam Raimi and Carpenter were all the time inside my mind…
What can you tell us about the film? What's about? What makes it special?
Now, almost finished, I can say that it is a little bit crazy…. Sometimes it is a drama, sometimes a romantic one, then it is a thriller, then an adventure movie; then a horror one… But I believe that it is a romantic one that turns into an adventure/horror movie. It is very romantic; it sounds strange but it is.  And the film since the very first minute as you don't have any second to breathe until the end…
Any anecdote from the making?
I don't know; maybe many… But I think I was very focused during the shooting and I didn't really enjoy this time too much because of that; I can't remember anything funny right now…  It was a good shooting for everybody; the crew was happy, I think… But most of the time I didn't realise what was going on around me out of the movie in my head. This is my first movie; next time I will enjoy the process much…  I hope…
In Spain it is going to be premiered on May 8, what about international releases?
Yes it is, but I am not sure about international releases; I think the movie has been sold to many countries but I am not sure about the other premieres.
 __________________________________________________________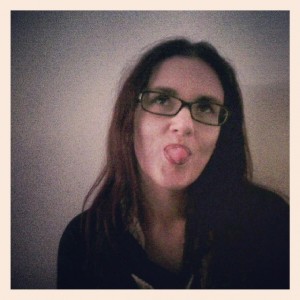 Elena Anele is the woman in charge of SPANISHFEAR.COM, Horror Rises from Spain  and Un Fan de Paul Naschy . A literature and cinema researcher, finishing her postgraduate studies with a thesis about the mystic filmmaker José Val del Omar. She has published in different media and books as Fangoria or Hidden Horror. She has also been in charge of several translations including Javier Trujillo's complete works, La Mano Film Fest, The Man who Saw Frankenstein Cry and many more.