SHORT OF THE MONTH: HALLOWEEN BEFORE CHRISTMAS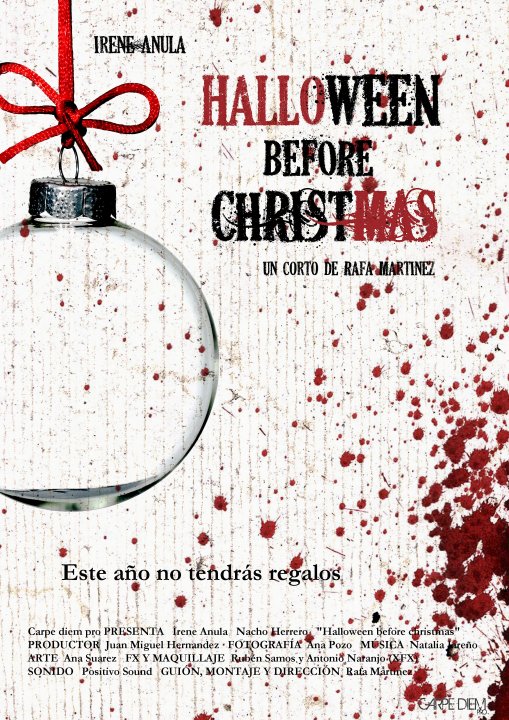 By Rubén Íñiguez Pérez (*)
Rafa Martínez is one of the most promising Spanish Horror directors nowadays. Proof of this is that after the success reached with his two shorts, he is now working on his first feature film: SWEET HOME –in post-production. Together with Iñaki San Román he directed  ZOMBIES & CIGARETTES (https://horrorrisesfromspain.wordpress.com/2011/07/24/short-of-the-week-zombies-cigarettes/), a funny short movie which became quite successful and was the best introduction these two young filmmakers could have had.
On his own, behind the cameras, Rafa made HALLOWEEN BEFORE CHRISTMAS, a movie that fits perfectly well in our Xmas Special on SPANISHFEAR.COM
The title evokes all movies set in both holidays, not very popular in Spanish cinema. From  Gizmo, the lights, the Christmas trees we move to the skeletons and clown costumes so typical of Halloween. No doubt all are American references: Tales From  the Crypt, Halloween, Twilight Zone… The director knows the importance of the setting in a story like this one. A simple story, maybe a little predictable, but that is able to keep you watching. However, the interesting part is the one related to the direction and there is nothing better than a simple story to show a great level of this skill behind the cameras.
There is a great use of shots. Rafa shows his great steady hand not only talking about short shots but also in the crazy long ones. But, mainly, it is in the close-ups where he shows his great knowledge. Undoubtedly, it can be said that HALLOWEEN BEFORE CHRISTMASis a declaration of style, of a new voice that has lot to tell.
Dear readers: enjoy this short and have a Horror Xmas holiday and a Bloody New Year. Try not to kill Santa!!!
 Become a fan of the short on Facebook: https://www.facebook.com/pages/Halloween-before-christmas/
_______________________________________________________________________________________________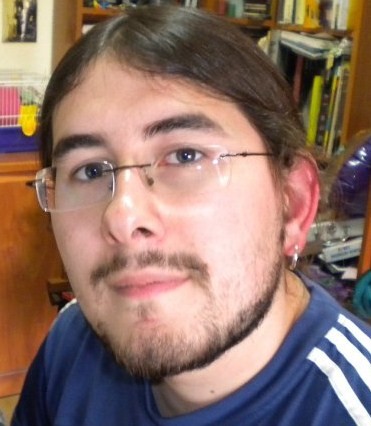 Rubén Íñiguez Pérez is a Spanish literature scholar. He has written different articles about horror cinema for several media and he is part of the headquarters of La Mano Film Festival.