PACO PLAZA'S CHRISTMAS TALE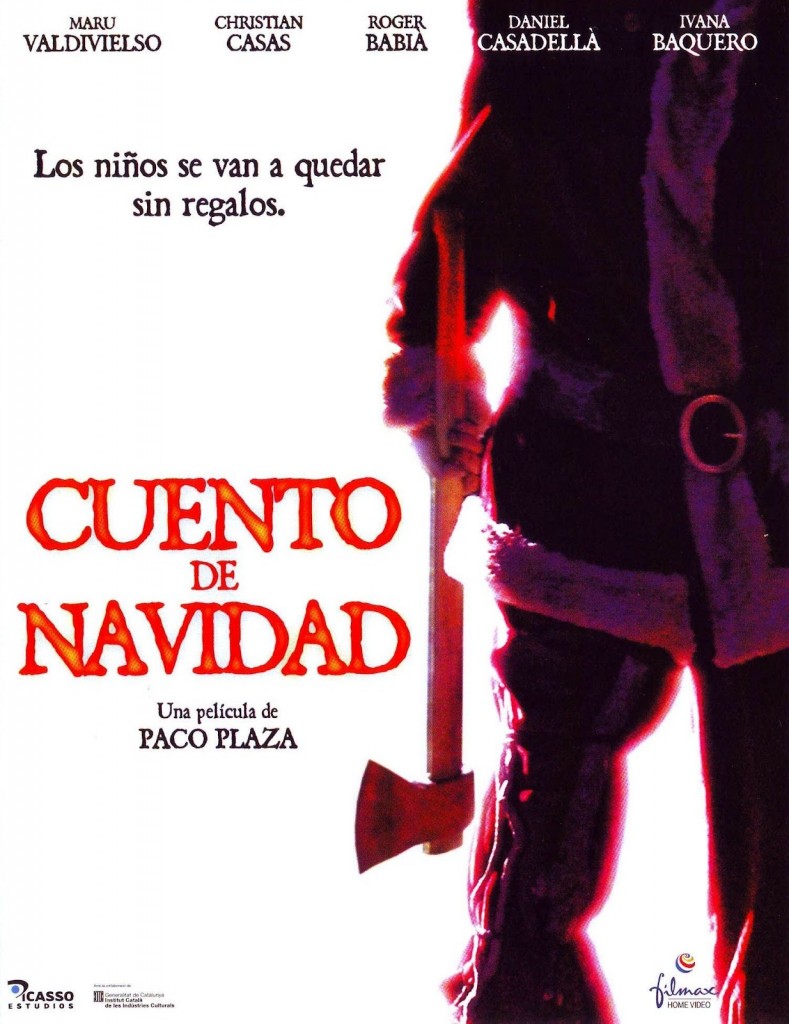 By Elena Anele
Paco Plaza, a Spanish director known by REC series, directed this "chapter" for the TV show  FILMS TO KEEP YOU AWAKE. Before going deeper into the movie, let me explain what the meaning of these TV series is.
During the 60s and 70s, Narciso Ibañez Serrador (WHO CAN KILL A CHILD, THE HOUSE THAT SCREAMED) directed one of the most popular TV shows in Spain of all times. This show was called STORIES TO KEEP YOU AWAKE (Historias para no dormir), a show that even people not born in those years know. During the 2000s they tried to bring it to life again and a new project was started with directors such as Paco Plaza, Jaume Balagueró, Alex de la Iglesia and Ibañez Serrador himself.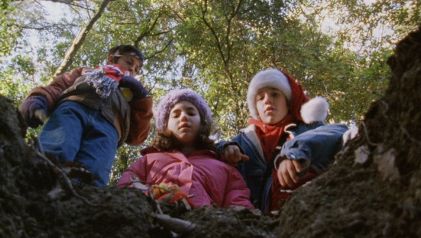 One of these films was THE CHRISTMAS TALE. A tale set in 1985, in a coastal town in Spain, and in which the friends Koldo (Christian Casas), Peti (Roger Babia), Tito (Pau Poch), Eugenio (Daniel Casadellà) and Moni (Ivana Baquero) stumble with a woman dressed like Santa Claus trapped in a hole in the woods. While some boys go to the police station to ask for help, the others find a rope to take the woman out of the hole. In the police station the friends find out that the woman is the dangerous thief Rebeca Expósito (Maru Valdivielso), who has just stolen two million pesetas (former Spanish currency) from a bank. The group decides to leave the woman in the hole without any food to force her to give them the money. Meanwhile, Peti and Eugenio, "Zombie Invasion" movie fans, decide to make a voodoo ceremony with Rebecca to transform her into a zombie. When Rebecca escapes from her imprisonment, she uses an axe to chase the evil boys.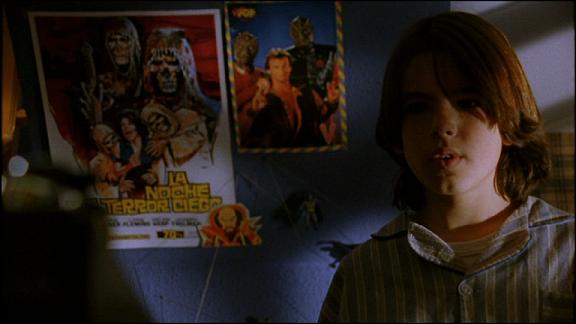 Paco Plaza uses this "dear Santa" figure to recreate and pay tribute not only to horror movies as it was expected in these series, but also to 80s movies such as Goonies  or even Ghostbusters. It could have been a gore episode, a blood feast but he is taking something as innocent as Christmas as an excuse for fear and he is able to maintain the spirit of youth, especially the one of an audience who grew up with those movies. A must watch while singing Rockin around the Christmas Tree!
________________________________________________________________________________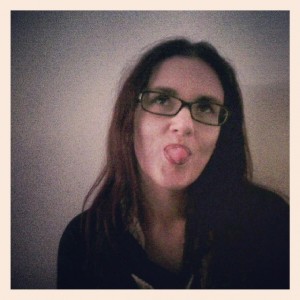 Elena Anele is the woman in charge of SPANISHFEAR.COM, Horror Rises from Spain  and Un Fan de Paul Naschy . A literature and cinema researcher, finishing her postgraduate studies with a thesis about the mystic filmmaker José Val del Omar. She has published in different media and books as Fangoria or Hidden Horror. She has also been in charge of several translations including Javier Trujillo's complete works, La Mano Film Fest, The Man who Saw Frankenstein Cry and many more.