DVD RELEASE: LAS FLORES DEL MIEDO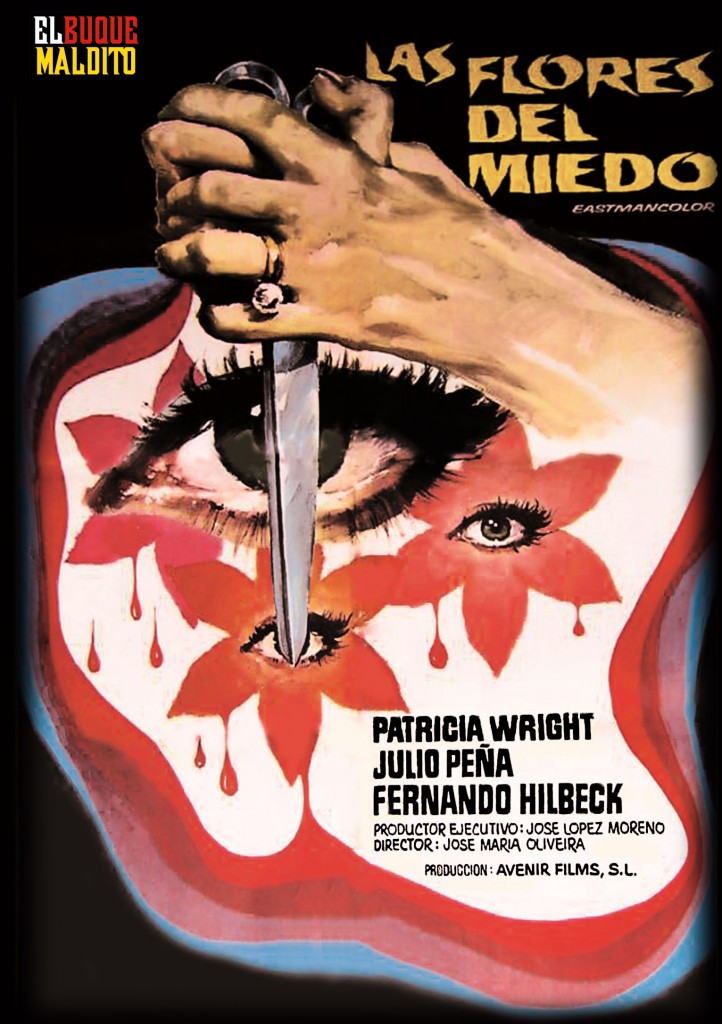 El Buque Maldito  presents the DVD editio of this José María Oliveira's movie.
In an isolated house in the outskirts lives Liz (Patricia Wright) , a medium with psychic powers who can put you in contact with the dead , and her husband Ray ( Julio Peña ) . One day , with the arrival of Tony (Fernando Hilbeck ) , a really dark fearful man, their lives are altered …
It is the first time this movie is published on DVD and it has the following extra features:
Interview to José María Oliveira
Interview to Patricia Wright
Original lobby cards
US and Spanish pressbook.
For further information and orders please write to: elbuquemaldito_zine@hotmail.com
Technical data
Director: José María Oliveira
Stars: Patricia Wright, Julio Peña, Fernando Hilbeck
Spain 1973
Language: English
Subtitles: Spanish
Format: 4:3
Region: 0
Price 10 euros (shipping in Spain included)