SPANISH HORROR XMAS CAROLS: THE DAY OF THE BEAST SOUNDTRACK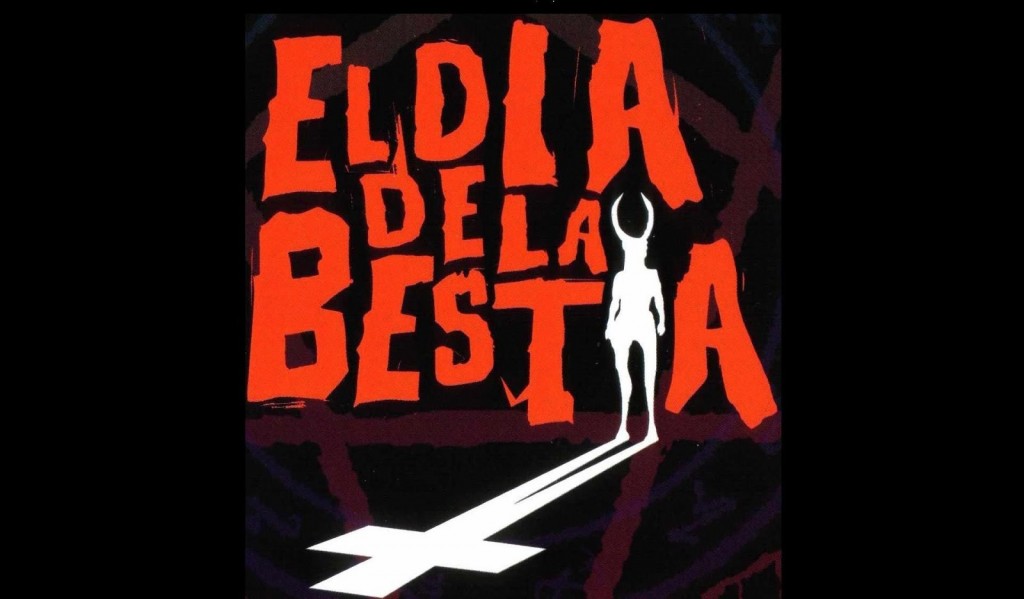 Def Con Dos: "El día de la bestia"
Def Con Dos (meaning DEFense CONdition TWO) is a rap rock band from Madrid, Spain.
Greatly influenced by hip hop bands Beastie Boys, Public Enemy, and Run D.M.C., and rock band Siniestro Total, they started rapping over hip hop bases created by producer Julián Hernández (musician and singer of Siniestro Total). In their Segundo Asalto tape (1989), the sound still was basically hip hop, but they started using rock guitars.
Texts in their lyrics and in the manifestos enclosed with their records are highly offensive and complex, with many references to pop culture: pop music, Spanish folklore, news, publicity, cinema, literature and Spanish and American comics. Armas pal pueblo (1994) was probably the first album made in Spain with a Spanish version of the Parental advisory: Explicit lyrics label on the cover.
Partly due to their polemical texts, DCD did not get much coverage from mainstream media in their beginnings, with the exception of some programs in Radio 3, a station belonging to the government-run Radiotelevisión Española. This situation changed when Basque film maker Álex de la Iglesia appointed them for the main themes in his films Acción mutante (Mutant Action, 1993) and El día de la bestia (The Day of the Beast, 1995). Álex de la Iglesia also directed the music videos for these songs.
The current members of Def Con Dos are César Strawberry (vocals), Marco Masacre (vocals), Peón Kurtz (first known as Coronel Kurtz, vocals and programming), Manolo Tejeringo (guitars), Kiki Tornado (drums), and J. Al Ándalus (programming, producing and guitars).
Ministry: "Just One Fix"
Headcrash: "Scapegoat"
Soziedad Alkoholica: "Feliz falsedad"
Soziedad Alkoholika, commonly abbreviated to S.A., is a crossover thrash band from the Basque Country in Spain. They were founded in Vitoria-Gasteiz in 1988.[1] They usually talk against militarism, fascism, racism, sexism, rage, decadence, monarchy and others themes like these in their lyrics. This song is a new version of Feliz Navidad (Merry Xmas) turned up into Merry Falseness
Ktulu: "Apocalipsis 25D".
Band from Barcelona that with this song included in The Day of the beast soundtrack turned  into a more industrial style. They are still playing in Spain and experiencing with new technologies and sounds.
Extremoduro with  Albert Pla: "El día de la bestia"
Extremoduro (Spanish pronunciation: [e(k)stɾemoˈðuɾo]) are a Spanish hard rock band from Plasencia, Extremadura. The band is led by Roberto Iniesta, also known as "Robe", who is often referred as "El rey de Extremadura" (The king of Extremadura). The name Extremoduro is a pun on the band's home region in western Spain, Extremadura, and roughly translates as "extremely tough".
The band was created in 1987 and is regarded as one of the most influential bands of the Spanish hard rock scene, besides being a complete symbol for their region. Influenced by the Spanish literature, Iniesta's lyrics are often described as rude street poetry, with frequent allusions to drugs, love and self-destruction.
Well-known songs by Extremoduro include "So payaso", "Golfa", "Salir", "Extremaydura", "Puta" and "Jesucristo García". The highest moment in the band's career was probably reached with the release of their album Agíla, which was awarded a prize for best video in the first edition of the Spanish Music Awards in 1997.
It is considered one of the best Spanish bands ever by several music magazines. They were ranked number 6 on Rolling Stone's "50 Greatest Spanish rock bands".
Negu Gorriak: "Dios salve al Lehendakari"
Negu Gorriak (Basque for "Red Winters" or "Severe/Harsh Winters") were an underground Basque group. Their musical style combines various styles of rock music such as hardcore punk, hip-hop, ska, and reggae, although it is impossible to separate the band from its political ideology and its identification with the Basque Country and its language (Euskara).
Eskorbuto: "Mucha policía, poca diversión"
Eskorbuto was a punk band from Santurtzi (Greater Bilbao, Basque Country, Spain) which formed in 1980. They have been one of the most influential bands for Spanish and Latin American punk rock. They are known for their strong attitude and crude lyrics. They were one of the first bands to perform punk with lyrics in Spanish. Eskorbuto is a modified word taken from escorbuto (scurvy in Spanish). Along with the band La Polla Records, Eskorbuto has been very influential in the Spanish rock and punk scene.
The Pleasure Fuckers: "Socio de Satán"
Spanish punk rock band that were playing from 1988 until 1999. After that Mike Sobieski and  Nora Findlay made Sin City Six
Pantera: "By Demons Be Driven"
Sugar Ray: "Snug Harbor"
Sugar Ray: "Rhyme Stealer"
Parálisis Permanente: "Un día en Texas"
Parálisis Permanente was a Spanish post-punk band from the 1980s, noted for being the precursors of the "dark sound" of the Movida Madrileña.
Siniestro Total: "Mi nombre es Legión"
Siniestro Total (meaning literally 'total disaster' or 'total loss') is a Galician punk rock group from Vigo, Spain. It was founded in 1981 by Julián Hernández, Alberto Torrado and Miguel Costas. After many changes in personnel, current members are Julián Hernández, Javier Soto, Óscar G. Avendaño, Ángel González and Jorge Beltrán.
Silmarils: "Love Your Mum"
________________________________________________________________________________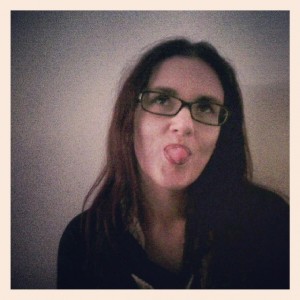 (*)Elena Anele is the woman in charge of SPANISHFEAR.COM, Horror Rises from Spain  and Un Fan de Paul Naschy . A literature and cinema researcher, finishing her postgraduate studies with a thesis about the mystic filmmaker José Val del Omar. She has published in different media and books as Fangoria or Hidden Horror. She has also been in charge of several translations including Javier Trujillo's complete works, La Mano Film Fest, The Man who Saw Frankenstein Cry and many more.