PREVIEW: EL BUQUE MALDITO ZINE #22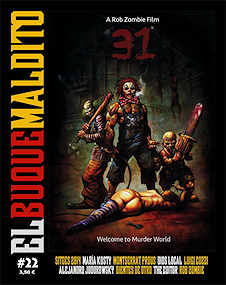 El  Buque Maldito is one of the most popular fanzines in Spain. Issue by issue they have become an important part of our country fandom. Not only do they cover the latest events, horror fests, news about upcoming directors and projects but also they go back to the most interesting age of our Spanish Horror.
I have to admit that this new issue is full of information and interviews. José Luis Salvador and Sandra Astor are the ones in charge of telling all  about the fests that took place in Spain: Sirges, Cryptshow, San Sebastián…  and they do it in a way we can feel we were there.
There is  little article by David Pizarro about Jodorowsky's Santa Sangre and Diego López asked Jodorowsky himself about his feelings towards it. This is not the only interview we can find in this new issue, there are many others. I would like to highlight the one to María Kosty, who worked with Spanish Horror cult classic figures such as: Naschy, Klimovsky and Ossorio. She openly talks about the three of them and how it was to be in the set with them, being Ossorio the most difficult one to make a movie with.Another interesting interview is the one to Montserrat Prous, Jess Franco's muse during the 70s, who explains what working with him and others like D'Arbo and Aured was like.Diego López also talked to Manuel Ortega Lasaga, director of Dientes de Otro said to be one of the weirdest shorts at Sitges by one of this issue contributors. José Luis Salvador chatted to Hermanos Prada about their two documentaries: Queridos Monstruos and the one about Vicente Aranda.
The issue finishes with an interview to the one and only Rob Zombie who tells all about his future project: 31.
As you can see this new El Buque Maldito issue is full of interesting contents and you cannot miss it. A pity it is not English friendly. Anyways if you can Spanish do not hesitate and try to get yours!!
 __________________________________________________________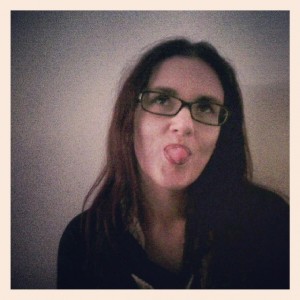 Elena Anele is the woman in charge of SPANISHFEAR.COM, Horror Rises from Spain  and Un Fan de Paul Naschy . A literature and cinema researcher, finishing her postgraduate studies with a thesis about the mystic filmmaker José Val del Omar. She has published in different media and books as Fangoria or Hidden Horror. She has also been in charge of several translations including Javier Trujillo's complete works, La Mano Film Fest, The Man who Saw Frankenstein Cry and many more.