DOCUMENTARY REVIEW: QUERIDOS MONSTRUOS BY KIKO AND JAVIER PRADA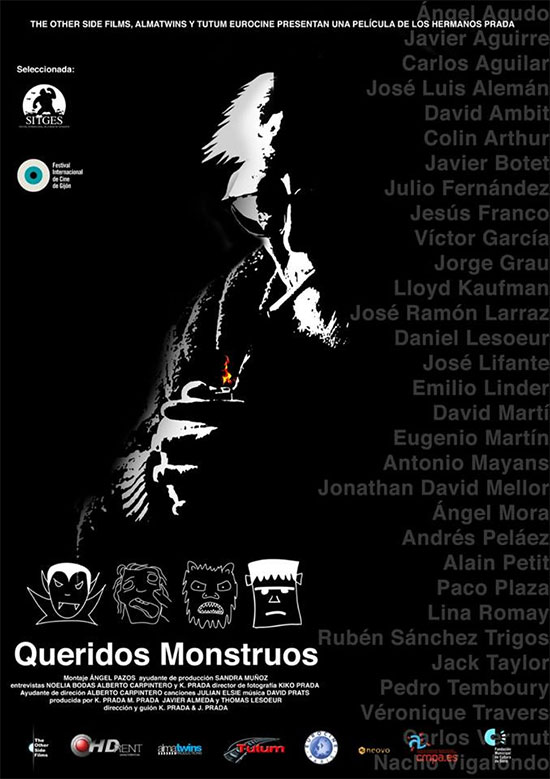 By Elena Anele (*)
Thanks to El Buque Maldito issue #22 I discovered this new documentary about Spanish Horror existed. In this amazing fanzine, there was a long interview to "los hermanos Prada", the directors, signed by José Luis Salvador Estébenez, the guy from La Abadía de Berzano, which made me feel curious and want to see it.
This new documentary is called QUERIDOS MONSTRUOS (Dear monsters) and it starts and finishes with one of a classic monster actor: Pepe Lifante getting dress as a count Dracula.
It is always great to have a new work about our favorite topic, and it is great to have new generations researching about cult classics. Lately some other docs about Spanish Horror history, actors and directors have been made: Víctor Matellano's CLAWING!,  Diego López and David Pizarro's THE EVIL FACES OF VÍCTOR ISRAEL, Ángel Agudo's THE MAN WHO SAW FRANKENSTEIN CRY …. But this work is a little different from the ones mentioned before. In this case the main topic is not clear since the very beginning, as we see people such as Jess Franco, Lina Romay, Larraz, Eugenio Martín, Ángel Agudo, Nacho Vigalondo… talking but what are they talking about? They start talking about the meaning of horror, then about monsters, budget, Miró law, Paul Naschy, the fall of the Spanish Horror, production work…. But nothing is leading us from one topic to the other but the change of words.
I am not saying this is a bad work. I am far from that but I have to admit that the structure and having so many people, I still do not understand what Lloyd Kaufmann and the French producers are doing there, made it a little confusing for me. Not having text or voice off  to guide me through it gave the impression of dealing with a kind of jigsaw  that does not fit. Including a cartoon sequence to explain the legal problems they had and Miró law did not make sense in my mind. And talking about Miró law… a law most old Spanish horror fans and workers blame for being responsible of its fall…. Please, let's start admitting the audience change and that after Franco's death people wanted to go and see other things at  the movie theatres.  Actually there are a lot of people here playing the victim about this and in my opinion this must stop. Please, take your time to analyse what people want, what audience likes and try to fix the watcher's needs!
On the other hand it was great to see Paco Plaza telling how nobody trusted REC success. But finally most of them were wrong and it became a blockbuster. It is also interesting to listen to some of these cult directors saying how hard was making these movies during Franco's time, not only because of the censorship but also because it was really hard to make a living of it. José Ramón Larraz is as his best comparing their work with El Quixote: one had to be mad to start making these movies!!!
I cannot go without highlighting Eugenio Martín talking about Lee and Cushing in Horror Express, how their friendship was and what working with them was like.
So far it seems to be only available in Spanish with not English subtitles. It was shown in some film festivals but I think they have just started its promotion so it may be somewhere near you, if that is the case I encourage you to give it a watch, it could be worth if you love this kind of cinema.
________________________________________________________________________________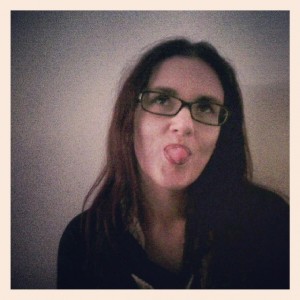 Elena Anele is the woman in charge of SPANISHFEAR.COM, Horror Rises from Spain  and Un Fan de Paul Naschy . A literature and cinema researcher, finishing her postgraduate studies with a thesis about the mystic filmmaker José Val del Omar. She has published in different media and books as Fangoria or Hidden Horror. She has also been in charge of several translations including Javier Trujillo's complete works, La Mano Film Fest, The Man who Saw Frankenstein Cry and many more.