Short of the month: DIENTES DE OTRO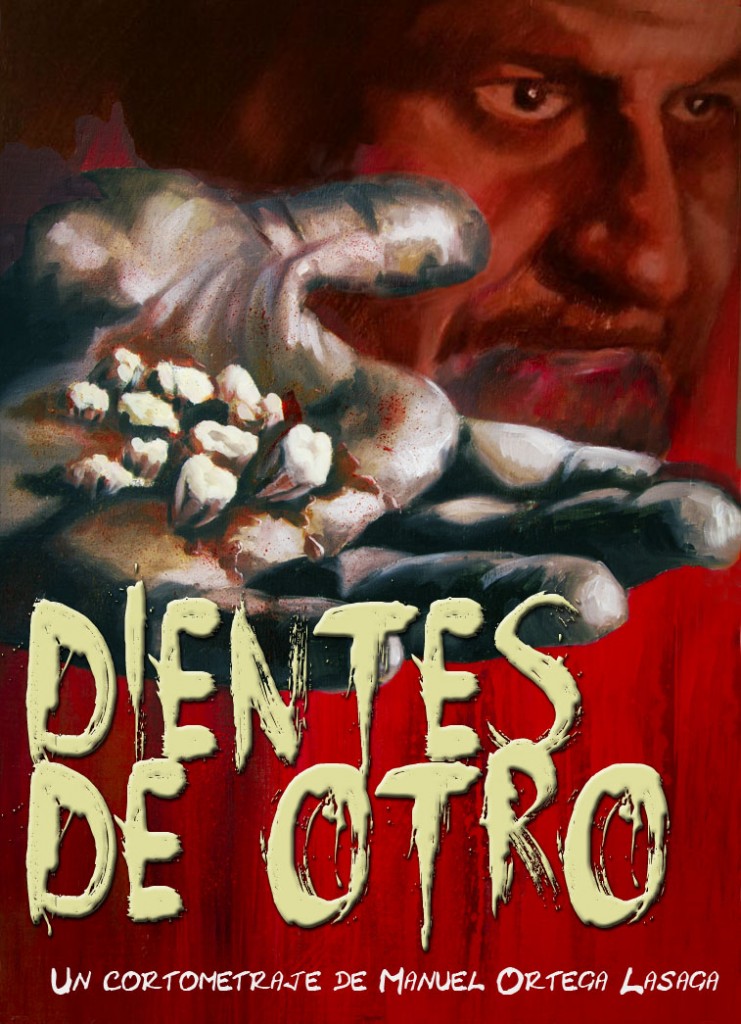 By Rubén Íñiguez Pérez (*)
DIENTES DE OTRO is Manuel Ortega Lasaga's latest dementia. A Spanish director who is able to tell amazing stories with almost no resources at all . He is said to direct as a beast tamer, something not surprising after watching his work. One of his previous shorts: Santiago Martínez, cazador de ovnis y alienígenas was acclaimed by distinguished people from the Spanish short scene such as Chema Ibarra, Borja Crespo and Nacho Vigalondo. His latest creation is not only in Spanish fests as important as Sitges or Málaga, but also it is being shown internationally.
It is not an easy-to-watch short. The director's intention is obvious: not to let anybody cold. It is a ferocious black-humour story, in which we have hilarious and scatological moments. He is not intimidated when dealing with taboo topics as we can see in the final part, about which I am not telling a thing! The main character is a tramp, the story is set in the suburbs of Santander, so references to nowadays Spanish poor situation are there too. The dirty aesthetics are really well-done and the synthesizer music reminds us of direct-to-video old classics from the 80s, especially of Street Trash or William Lustig's works. Fans of this kind of movies will have a great time with this short. Although these influences are not so obvious, we cannot forget the most experimental and surrealistic moments of the movie, another genre the director loves.
Out of the short I would like to highlight the poster art. A work made by Manuel himself, who is also a painter, together with José Ángel Lestón, and that remind us of the old artworks from the 70s.
Further information about Manuel's works:
 _________________________________________________________
(*) Rubén Íñiguez Pérez is a Spanish literature scholar. He has written different articles about horror cinema for several media and he is part of the headquarters of La Mano Film Festival.