RETRO SHORT OF THE MONTH: AFTERMATH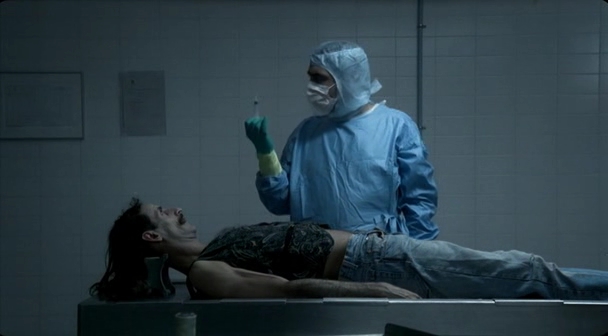 By Rubén Íñiguez Pérez (*)
I remember one of the first reactions when they watched the movie, a person said to me "I want to be cremated" This sentence, said by Cerdà himself in an interview by Diego López, summarizes perfectly well the director's intentions concerning AFTERMATH. The movie it is not only a feast of gore and necrophilia, according to Ángel Sala, director of Sitges Festival, it looks for the audience reaction, it wants to make us think.
AFTERMATH is one of the most internationally recognized Spanish shorts and one of the biggest works from a generation of filmmakers that revolutionized Horror and Fantasy cinema in Spain: Álex de la Iglesia, Jaume Balagueró and  Alejandro Amenabar.
In contrast to THE AWAKENING, in which we find a spiritual vision of Death, in AFTERMATH we are dealing with physical death, with deterioration of flesh. What will happen to our body? First part of the short is almost a documentary as we see the work of  the forensic surgeons. Cerdà creates extremely real images: the instrument close-ups, cold photography, the use of colour to make the distinction between the living and dead ones.  All that followed by a second part in which the importance is on a young girl dead body.  The intention is clear, the director wants the audience to sympathize with the body, and he gets it. The previous elements, together with the horror the forensic surgeon inspires, using only his look, give a living feeling to the dead body. On the contrary, the surgeon represents madness, his actions become sicker and sicker and the way he treats the dead body makes us feel like a crime is being committed. Impressive work by Pep Tosar, who being speechless and using the only expression of his eyes, inspires mistrust.
Twenty years have passed since it was premiered and it has not become old. A work that reflects the working level of a young man who knew quite well what he was doing. It is obvious that all was made following a strict planning. AFTERMATH still shocks the ones who dare to watch it, even though it can be considered a cult movie, something not all can say.
_________________________________________________________
(*)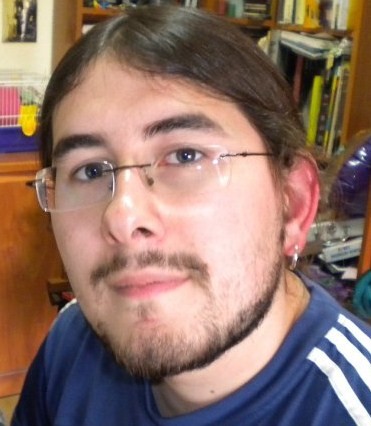 Rubén Íñiguez Pérez is a Spanish literature scholar. He has written different articles about horror cinema for several media and he is part of the headquarters of La Mano Film Festival.