GUEST WRITER: Brian Harris writes about AFTERMATH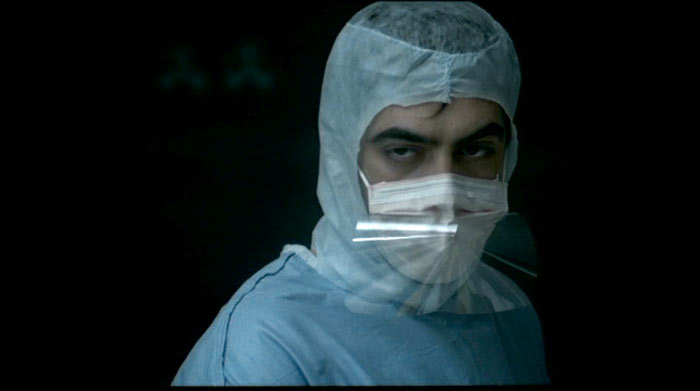 by Brian Harris (*)
After her tragic death, a young woman's body is sent to the morgue where her body is dissected, molested and eventually mutilated.
Short films get very little attention these days, outside of the film festival circuit, especially in horror cinema. But the short format, in the right hands, can make a major, lasting impact on viewers as well as herald the arrival of some amazing talent. One such instance that has always stuck with me was filmmaker Nacho Cerdà's Aftermath (1994), originally released by U.S.-based Unearthed Films in 2005, and then later re-released by the same company in 2008. Now currently out-of-print, Aftermath was unlike any short I'd seen before. It was disturbing, deeply disturbing, but it was also equally as beautiful; it's an icey stroll through a stainless steel hell filled with the overpowering smell of disinfectants.
On the surface, it would all seem so simple for some, "It's a short film about necrophilia." Those going into the short for that, will certainly leave with that. Viewers willing to look beyond the gut-wrenching assault though will discover more to ponder. Everything that makes us who we are, our knowledge, personalities and passions, does any of it really matter? Sans the masturbation and rape, this is it, this film is what we all have to look forward to. Cutting, weighing, washing, and bagging. Pretty unceremonious and certainly far removed from the almost religious "passing on" we're taught in Sunday School. It is inevitable though, and that's the most terrifying part of this film. We are that corpse. In the end, we're nothing more than slabs of meat. It's less about what Cerdà intended to say and more about how we feel coming face to face with our own mortality.
Controversial is a word often used to describe Aftermath, and rightfully so, Cerdà's short is infamous in the underground cinema scene, especially amonst the gorehounds and those seeking gruesome, graphic "thrills." It's even become a collector's item, fetching up to $50 or more on auction websites! It's the kind of short those who see it rarely forget it and are almost always divided on it. Mine sits tucked safely away on my shelf, occasionally dusted off and popped in my player for an Aftermath / Abuelitos (Paco Plaza, 1999) double feature. Both embody my greatest fears, as well as everything I love about Spanish horror cinema.
__________________________________________________________________________________________________
(*)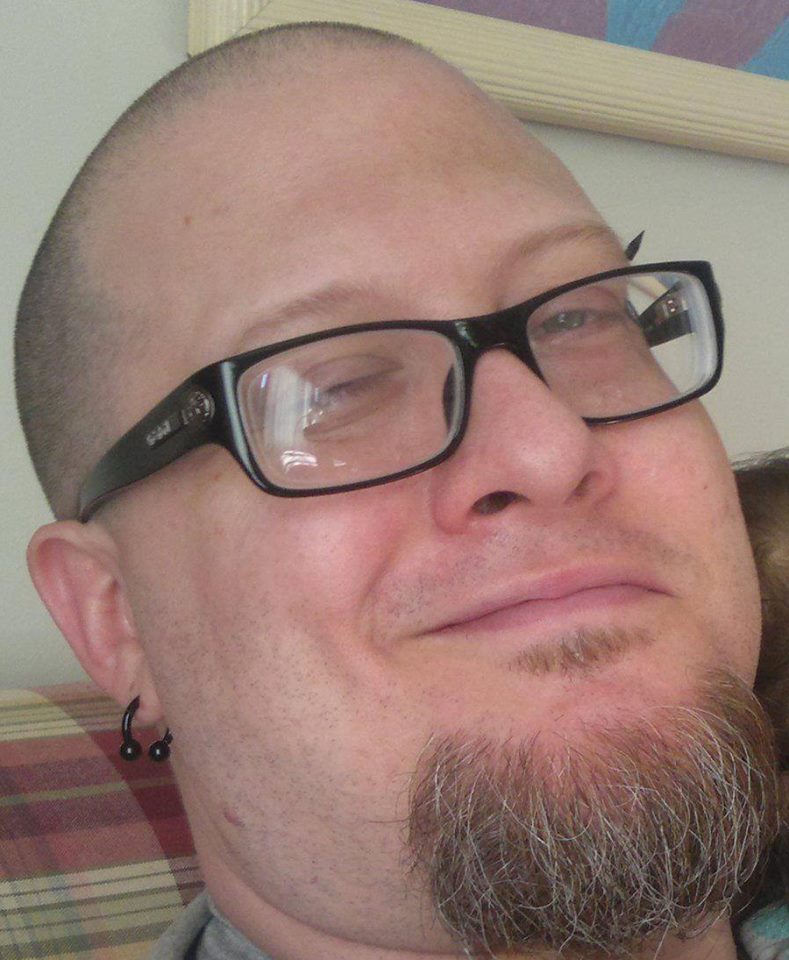 Brian Harris has authored nine books, including Filmbrawl, Gimp 1-5 and Gimp: The Rapening 1-3. His work has also been featured in the horror fiction anthology Masters of Taboo: Cannibalism and magazines Exploitation Retrospect, Gorezone Magazine (UK), Ultra Violent Magazine, Serial Killer Magazine, and Hacker's Source Magazine. He also regularly writes for the award-winning horror/cult cinema magazine Weng's Chop and the revival of Tim Paxton's Monster! Magazine, both of which he publishes and co-edits.