O APOSTOLO OR HOW TO BLAME THE OTHERS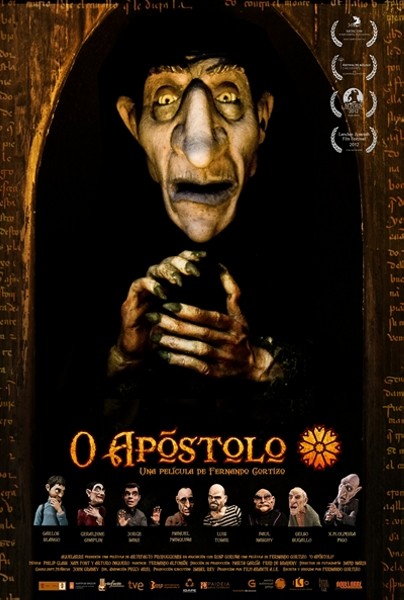 By Elena Anele (*)
O Apostolo is a movie to have cost 5,2 millions of euros and to have made only 37,000 at the box office. It was premiered in 2012 and it was expected to be that year Spanish blockbuster.
Before watching it I heard the director, Fernando Cortizo, saying that there was a dead hand behind their complete disaster, also that the distribution company swindled him out of the contract they had signed. He told the media that the movie was supposed to be shown in 80 theatres but it only reached 25. But, just asking, may the theatres have changed their minds after watching it? Aquelarre Productions, the distribution company accused by Cortizo, said that the theatres decided not to show it.
And what could have failed in a movie considered the first European stereoscopic film; a movie which won the Jury Award at Fantasporto and Best Movie in Moterrey, Animapact, Expotoons and Night of Fear; a movie with technicians from Corpse Bride, Coraline and even Lord of the Rings; a movie with dubbers such as Luis Tosar, Geraldine Chaplin, Jorge Sanz and Paul Naschy; a movie which soundtrack was composed by Philip Glass? Let's analyse it and find out.
Technically speaking O Apostolo is good. The settings are well-done and the dolls are quite similar to the actors dubbing them.
Unbelievable starting point, not only because of the silliness of confusing the direction while running away from the prison but also of a criminal telling where his loot is to another one. But ok, at that point we are still thinking it could be a kid movie.
They are in Galicia, the land of Celtic legends and witches, and we only get La Santa Compaña, a procession of dead, guided by a living man who will day in three days unless he gives the cross to another person, and it appears on minute 45! Since we arrive to the town till the first "fantasy" related thing… 45 minutes of "suspense" full of boredom. 45 minutes of "drink it" repetition while they are tricking the audience with some music that has nothing to do with the setting and with the same tricks we are tired of seeing in other movies, even sharing parts of the plot and narrative techniques with Orgy of the Vampires and 2,000 Maniacs. You even get lost with all the easily- do- without characters inside a story where the 60- minute presentation of the story is solved in 5.
There is even a "Disney" moment, a moment you feel like "Oh no, please not", in which we are given the key of the story with cartoons and singing music! Breaking the (slow and horrible) rhythm of the narration. Not suitable for kids neither for adults.
Sometimes success is most made of luck, but success cannot happen without working hard on screenplays and humility, two things easier and cheaper to get than animating puppets. After all this time talking about the dead hand of sabotage, they announced VOD for Halloween this year on their site and they have to postpone it in the very last minute due to who knows why!
____________________________________________________________________________________________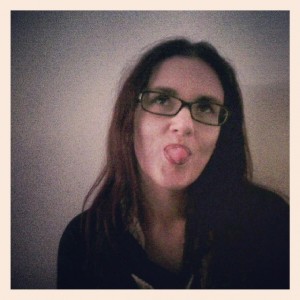 (*) Elena Anele is the woman in charge of Spanish Fear and Horror Rises from Spain.  A literature and cinema researcher who has published in different media and books  as Fangoria or Hidden Horror.