DEEP SHOCK looking for your help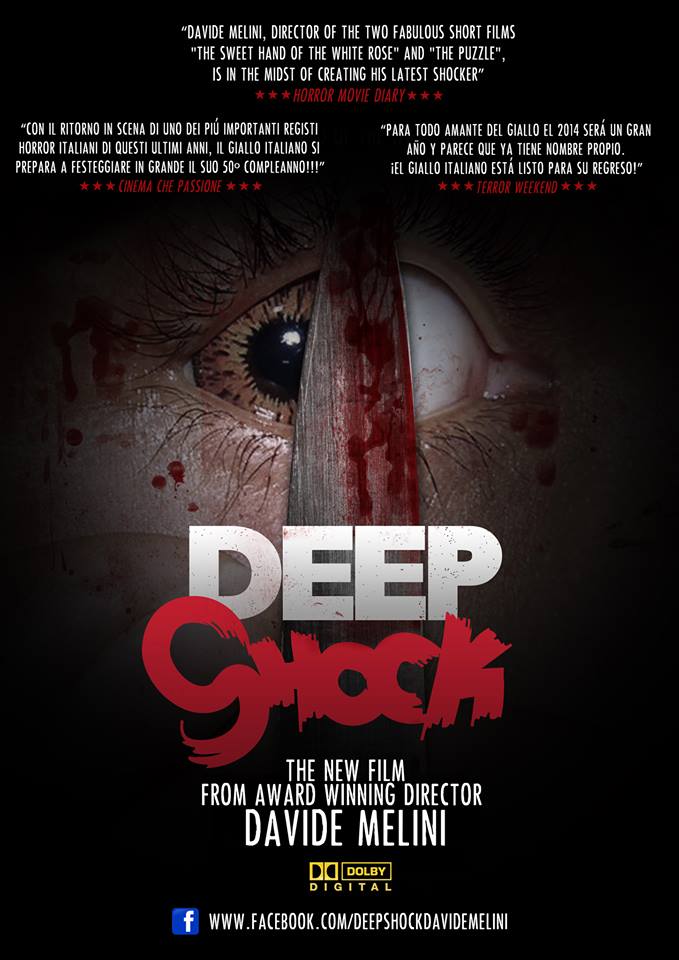 About the short film
Deep Shock attempts to pay tribute to the Italian film genre called "giallo", as in 2014 its 50th anniversary will take place. The title of this project is inspired by the most famous horror movies of two of the most important Italian directors: Dario Argento (Deep Red) and Mario Bava (Shock).
It is a short film that mixes thriller atmospheres with horror cinema arguments. The goal is to recreate the magic and true intrigue from some movies from the 70s, adapting them to the technical evolution and development that this genre has experienced all along.
Furthermore, the plot offers the audience the chance to feel identified and be brought to different challenges: rational vs. irrational, thriller vs. horror, life vs. death, good vs. evil… All of this taking into account characteristic elements of the "giallo".
Deep Shock is a short film by which it is expected to participate in the most relevant festivals worldwide, and particularly in the US.
More information and campaign here: https://www.indiegogo.com/projects/deep-shock