TOP 5 MOVIES FROM 2016: EXPERTS AND WRITERS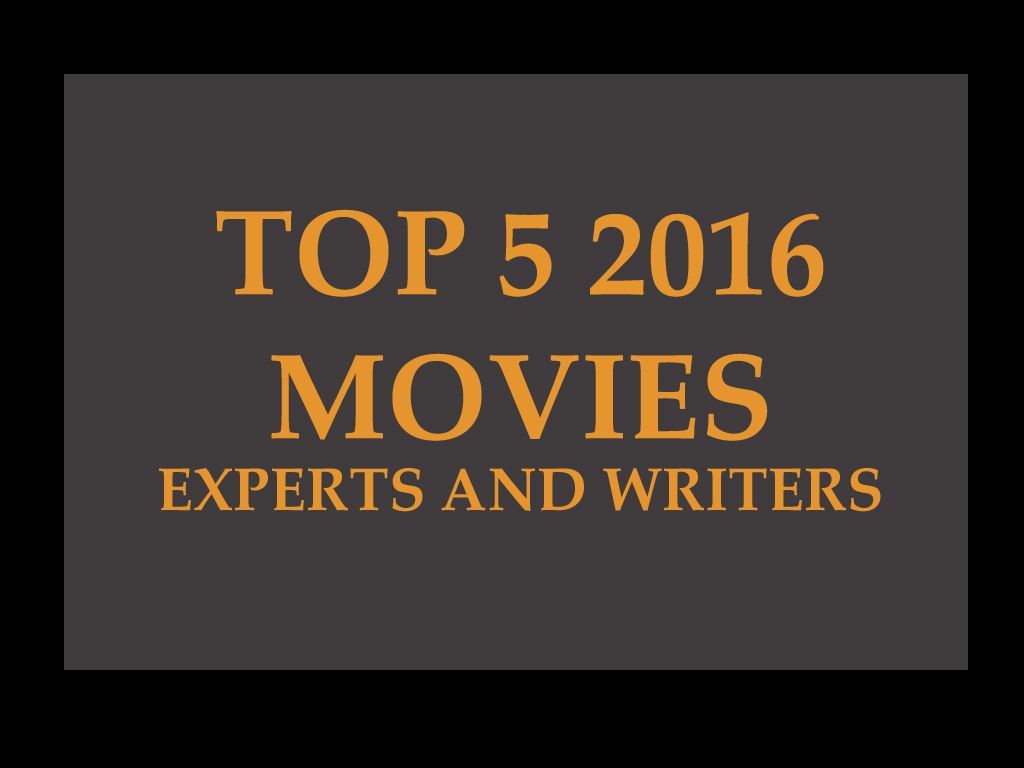 2016 is reaching its end and it is the time to  look back and think about what we have watched. Here you have best 2016 movies for Cinema experts and writers.
SHIN GODZILLA
BATMAN V SUPERMAN: DAWN OF JUSTICE
THE NICE GUYS
TRIPLE 9
HAIL, CEASAR
CAPTAIN AMERICA: CIVIL WAR
SHIN GODZILLA
DOCTOR STRANGE
CAFE SOCIETY
LEGEND OF TARZAN
THE NEON DEMON: The high fashion world of Los Angeles is on grotesque display in this glossy art-horror film from Nicolas Winding Refn. It's a world where vicious competition, soul vampires and casual cannibalism are omnipresent. A visually entrancing satire about a world where appearances are everything. This was the best new film a saw in a theater (nearly empty) in 2016.
SYMPTOMS: The best Blu-ray release of 2106. Jose Ramon Larraz was a Spanish master of light, shadow and madness, all on display in this moody study of a murderess on rampage in rural England. With a brilliant performance by Angela Pleasence. This finally allowed the world to see this great film in HD, after years of poor dupes from ancient prints. And it's a stunning experience. From Mondo Macabro.
COUNT DRACULA'S GREAT LOVE: A Blu-ray – DVD combo from Vinegar Syndrome of Paul Naschy's Gothic-experimental take on the Dracula legend. A vividly colorful HD remastering, check out Dracula's crimson lined cape! Special features include the Spanish language track with English subtitles, a commentary track with director Javier Aguirre and Naschy, a fascinating interview with Mirta Miller by Elena of Spanish Fear, and more. A must have.
NIGHT HAS A THOUSAND DESIRES [MIL SEXOS TIENE LA NOCHE]: a welcome Blu-ray release of one of Jess Franco's most personal and delirious 1980s erotic thrillers, involving mind control, betrayal, seduction and murder. A visual stunner in HD. From Mondo Macabro, your go-to place for quality releases of cult cinema from around the world.
THE FORGOTTEN FILMS OF JESS FRANCO: Dorado Films hits a home run with their first HD release which includes 4k scans from 35m of two rarely seen Jess Franco thrillers, THE SINISTER EYES OF DOCTOR ORLOFF and SILENCE OF THE TOMB (both 1972), both featuring Lina Romay lookalike Montserrat Prous. An interview with star Robert Woods, an informative booklet from Francesco Cesari and Robert Curti are also included among other special features. A recommended collector's item.
CRIMSON: THE MAN WITH THE SEVERED HEAD: A crazy 1973 crime film featuring Paul Naschy as a robber who gets a brain transplant. The standard and the longer, explicit Euroversions are both included, along with English subtitles. With a commentary track by Richard Harland Smith.
Also: BURIAL GROUND and DR. BUTCHER M.D. two 1980s Italian gore films get fully loaded HD releases from Severin Films. DR. BUTCHER includes both the US and original Italian versions with a tone of special features. Both are good, gory fun.
The Wailing
The Witch
The Conjuring 2
Baskin
The Hexecutioners
– The Greasy Strangler by Jim Hosking
– Melanie. The Girl With All the Gifts by Colm McCarthy
– Detour by  Christopher Smith
– Hardcore Henry by Iilya Naishuller
Runner-ups: Scare CampaignbyCameron & Colin Cairnes & Blood on Mèliés' Moon by Luigi Cozzi
ANGEL AGUDO (SCREENWRITER: Thalion Ltd, Sweet home…)
1.- Arrival
2.- The Nice Guys
3.- Green Room
4.- Blood Father
5.- 10 Cloverfield Lane
1-The Neon Demon (Nicolas Winding Refn)
2-The Love Witch (Anna Biller)
3-El extraño (The Wailing) (Na Hong-jin)
4-The Void (Jeremy Gillespie & Steven Kostanski)
5-Tenemos la carne (Emiliano Rocha) / The Eyes of my Mother (Nicolas Pesce)
5. Goshtbusters
4. Deadpool.
3. Grimsby
2. I' m your father.
1. The Nice Guys.
1. The Hateful 8
2. Batman vs. Superman
3. Tangerine
4. The Neon Demon
5. The Handmaiden
Creed
Son of Saul
Sadako vs Kayako
The Witch
Tarde para la ira