Q&A: PAUL URKIJO ON UPCOMING ERREMENTARI
Paul Urkijo's ERREMENTARI will be released in theaters in Spain on March 2.  This will be his first feature film after his shorts films  Monsters Do Not Exist (2012) and El bosque negro (2015).
The stporu occurs in the Basque Country in 19th century when Alfredo is investigating an event that leads him to a blacksmith's shop deep in the forest, where a blacksmith named Patxi lives, a man the villagers tell stories about related to pacts with the devil. One day, an orphan girl sneaks into the shop, uncovering the terrible truth the man conceals.
We are really looking forward to watching this and we have plenty of questions about it. That's why I couldn't help but ask some questions to the director Paul Urkijo, who answered them all.
 Q: The film is based on a Basque folk tale called Patxi Errementaria, why have you chosen this for you first feature?
Paul Urkijo: It was one of my favorite stories when I was a boy. I've been filming fantasy and horror short films for 15 years and I've always had this story in my head for my first feature film. The story is about a blacksmith who is worse than the demons of hell. And it has certain features that I found very funny to adapt to the big screen.
Q: Can you please tell us a little about this story as foreign audiences not familiar with it?
 P.U: It is a dark tale of Gothic fantasy. Traditional demonic tale of the Basque Country. It is the story of a solitary smith who is visited by the demons of hell but in the end the smith turns out to be more evil than the demons. It is a short story, and I took the elements, developed the characters, added more characters and unique in a historical time.
Q: Apart from this fantasy background I read there are some historical events around such as the Carlist wars. Is this true?
P.U:Yes. .
I placed it in the nineteenth when tradition and superstition collide with the mentalities illustrated and modern. it was a time of superstition. When the priests had a lot of power on the villagers. And just after the First Carlist War, a civil war, that took place in Spain generating a very suitable environment for a drama of demons.
Q: It was shot in the woods, which difficulties did you face in this wild environment?
P.U: I love filming in natural places and  in the Basque country we have very beautiful woods and mountains. Sometimes is complicate to access to some places and we film the movie in December and January. In the Basque Country the winter is usually very cold and it rains or snows a lot… The filming was hard for the crew but I think  this kind of hardness is printed in the film. And my team its a warrior crew. We like challenges!
Q:  Were a lot of digital FXs needed or it was made in the old style?
P.U: I wanted to get the aesthetics of the movies that I liked when I was a kid. I grew up in the 80s and I loved movies like: Jason and the Argonauts, Dark Crystal, Legend, the TV show The Storyteller… I wanted to use physics, prosthetic and animatronics as much as possible. I really enjoy the process of designing and creating the creatures in the FX workshop. Of course the movie has a lot of VFX also to complete the creatures, create onirical spaces or deleted spaces. But I do not think it's the "old style" I think you have to use physical and virtual resources to get the best result.
Q: Errementari was shot in Basque, even more in an old dialect, why? Was it dubbed into Spanish for its upcoming release? If so, would it lose part of it's essence?
P.U: The original tale is in Basque so I think that these is the right way to tell this story. And I think that the movie has more credibility and it`s more  interesting for the audience. I want to share mi culture and my language. In other hand, the  Spain market demands dubbed copies too. So you can watch the movie in both versions. There are phrases and sayings in the Basque version that will be lost in the dubbed version.
Q: Was it difficult for the cast?
P.U: Some actors were clear, such as Kandido Uranga or Ramon Aguirre, who are established actors in Basque cinema. I met Eneko for the first time when I presented the project to him and at the time I saw that he was going to be Sartael. In Usue's case, we had to cast more than 300 children and Uma excelled. The filming was very hard and not any child could endured them with Uma's  profesionality. I am very happy with the cast.
Q: Will it be released abroad?
Yes, I can confirm that we already have an international distribution. And a important VOD platform has bought the film, so the public over the world, can see the movie in their country.
Thanks so much for being so nice and answering all! Remember March 2 is the date and let's hope it is soon in a theater near you or on you VOD platform!!
__________________________________________________________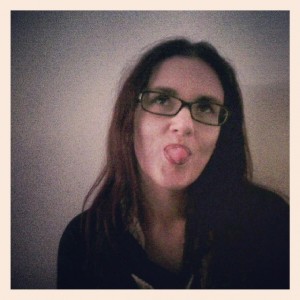 Elena Anele is the woman in charge of SPANISHFEAR.COM, Horror Rises from Spain  and Un Fan de Paul Naschy . A literature and cinema researcher, finishing her postgraduate studies with a thesis about the mystic filmmaker José Val del Omar. She has published in different media and books as Fangoria or Hidden Horror. She has also been in charge of several translations including Javier Trujillo's complete works, La Mano Film Fest, The Man who Saw Frankenstein Cry and many more.