WHAT HAPPENED TO DORADO RELEASES OF JESS FRANCO AND LARRAZ?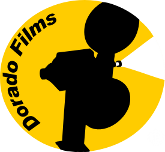 For the last few weeks we have received several emails and comments on SPANISHFEAR.COM concerning two DORADO FILMS releases: The Larraz Double Feature Blu-ray and The Jess Franco's Forgotten Films Vol. 2
We are not related to this distribution company at all but I have been researching and it seems the distribution company is experiencing some kind of travel. This is what they wrote on their facebook account in September:
Update release schedule as follows:
The Larraz Double Feature Bluray limited edition will be heading to replication on October 2nd, 2017 and is expected to be shipping out [finally] October 13, [Friday] through the 16th [Monday].
Truly sorry for the long delay on getting this one out, we have been required to make several changes on this release to still bring you a hopefully great collection for your library.
Due to the storm problems on the East coast [Florida in paticular], our distribution plans have been slightly but understandably changed a bit, and we do ask for your continued understanding.
The Jess Franco's Forgotten Films Vol. 2, has also been affected by our distribution, / replication delays, and is projected to be just a couple weeks late. We have everything pretty much ready to go on this one, wrapping up just a couple of loose ends before sending it off to be authored and replicated. Exact date will be posted as soon as we have our confirmation,but you can expect it during the end of October.
Our first Euro Western Bluray which we will announce the title this week, is expected to be a mid November release.
After we have gotten these releases finished and out the door, we will proceed to our next several long anticipated titles.
La Isla De La Muerte [Island of the Doomed]
La Policia Incrimina, La Legge Assolve [High Crime] 
The Fantastic Argoman
Una Pistola Para Ringo
Knife of Ice
El Pez De Los Ojos De Oro
Jess Franco's Forgotten Films Vol. 3
Explosive Euro Crime Vol. 2
The Horrible Sexy Vampire doubled with ...... 
Crimes of the Black Cat
And.........
[Not necessarily in this order of course]
We fully expect our 2018 year to be a fantastic one and with all the fans support we know it will be. The outsourcing companies 
with whom we have established relationships, will help us to move forward more quickly with future releases...
Thanks to all of you for your continued support and patience during these delays, and to our support staff who help bring these rare and entertaining movies your way
Best to all,
Rick
They also said on the comments of their post that you may be able to pre-order both in case you missed it.
Let's hope this is soon out and fans can enjoy it!