MIGUEL ANGEL VIVAS INSIDE JAPANESE RELEASE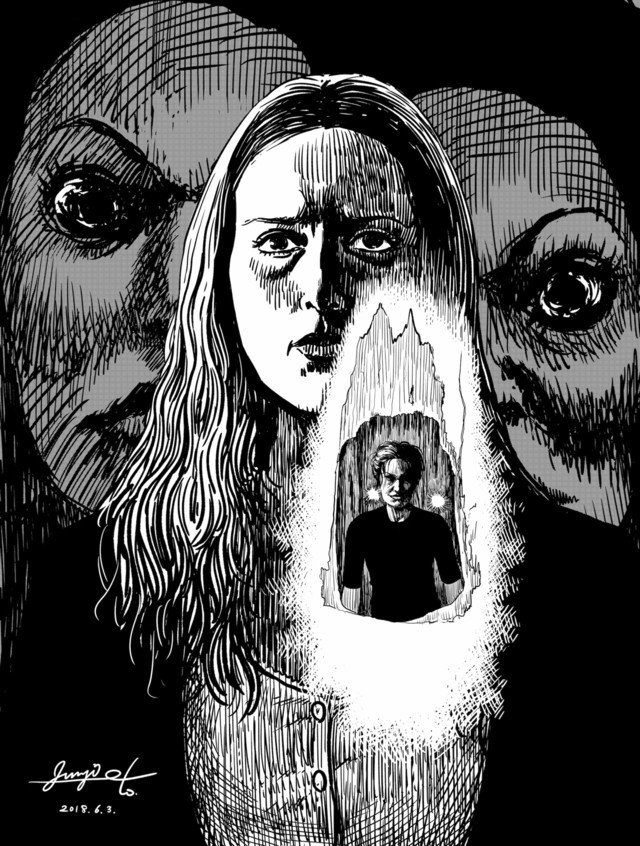 This is the Japanese illustration for Vivas's INSIDE release in Japan. Further information on the artist here: https://www.animenewsnetwork.com/interest/2018-06-25/horror-manga-artist-junji-ito-draws-for-inside-thriller-film/.133221
INSIDE is a remake of the French movie A L'interieur and follows a recently widowed mother-to-be living in an isolated new home who receives a most unwelcome visitor: a predatory woman who will stop at nothing to snatch her unborn child. Trapped and disorientated, the young mother must unleash all her reserves of strength to protect her baby and survive the night.
Jaume Balagueró is the writer and the producers Adrián Guerra and Nuria Valls. Rachel Nichols is part of the cast.
It opened Sitges 2016 and it will be in theaters in Japan on July 13.
Here you have the Japanese trailer