PET: IT SEEMED UNREAL THAT I CAME ACROSS YOU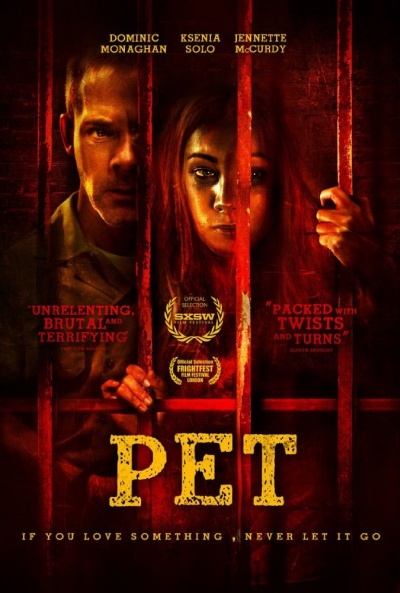 by Erika Tiburcio (*)
PET (2016) by Carles Torrent was projected in the 14th Muestra Syfy. This film deals with the loneliness and the horrible consequences of bumping into an old classmate. Later on, Seth (Dominic Monaghan) becomes obsessed with Holly (Ksenia Solo), so he decides to kidnap and lock her in an animal cage.
Carles Torrent was born in Barcelona in 1984, and he has made EMERGO (2011) and other short movies like HIDE AND SEEK (2014), the segment "M IS FOR MOM" in ABCs OF DEATH 2.5 (2016), SEQUENCE (2013)…
Carles Torrent leads us through a journey into human sickness where the appearances are not like they seem to be. Nowadays, the feeling of insecurity is a main feature of our society and mass media are feeding on it. That way, everyone mistrusts everyone and nothing seems real.
Along the movie, we witness the development of a toxic relationship, which is quite similar to real ones. That way, the director also deals with ruthless conflicts between love and modern life. As a matter of fact, we are told that we must be independent, brave, travelers, non-conformist but, at the same time, love is one of the most important issues in our lives. Despite that fact, they develop a dependent connection which they cannot escape from.
Another important element is the dangerous of social networks and the likelihoods of coming across a person and they can destroy your life due to their obsession. Twitter, Facebook, Instagram… open our intimacy up to world outside. Consequently, when we expose ourselves by Internet, we might offer an open window to real predators who can destroy our peaceful lives.
It stands out the performance of Ksenia Solo and Dominic Monaghan, who are able to keep audient on the edge of their seat. Indeed, the fact that Holly is locked in an animal cage and her dialogues and monologues plunge the spectator into the same game.
______________________________________________________________________________________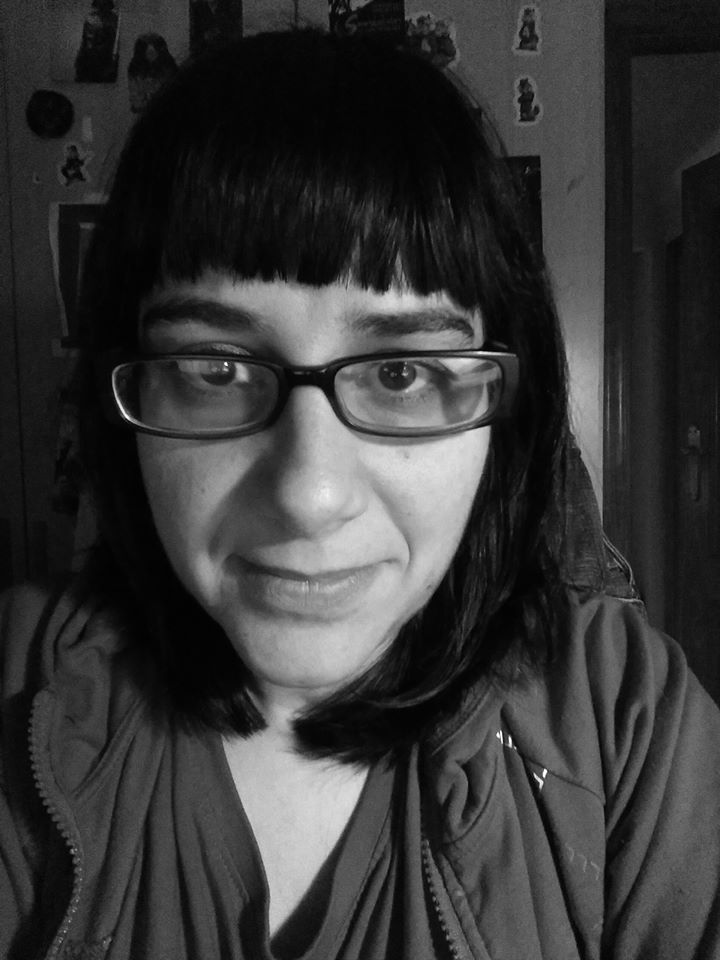 Erika Tiburcio (nancykrueger) lives in Madrid and works as a teacher. Currently she is doing her PhD thesis about the serial killer in American horror movies from Psycho to Henry: Portrait of a Serial Killer. She loves horror movies, comic books, video games, etc. She has contributed to some Spanish websites and magazines like Phenomena Experience magazine and La Mansión del Terror and has written some articles for different international magazines like Serial Killer Calendar.