CARLES TORRENS'S PET TRAILER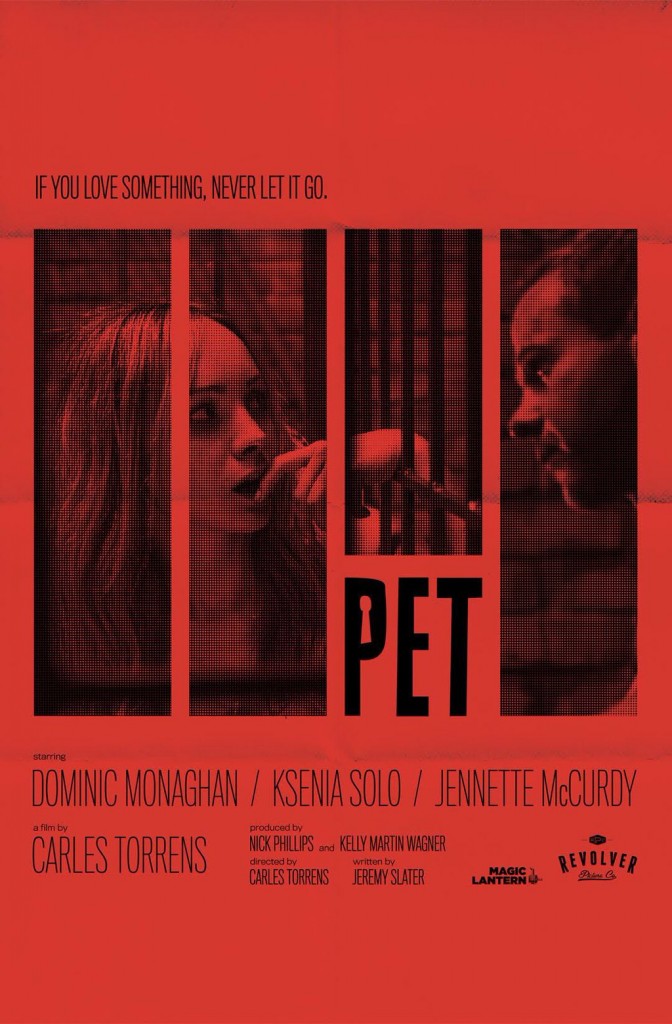 Carles Torrens is now presenting the trialer for his latest movie PET.
The movie is said to be  released in US on December 2
Main stars are Dominic Monaghan, Ksenia Solo, Jennette McCurdy, Nathan Parsons, John Ross Bowie, DaVone McDonald and  Janet Song.
A psychological thriller about a man who bumps into an old flame and subsequently becomes obsessed with her, leading him to hold her captive underneath the animal shelter where he works. But what will the victim have in store for her assailant?