Delirium #4: Wax Exclusive plus more!!!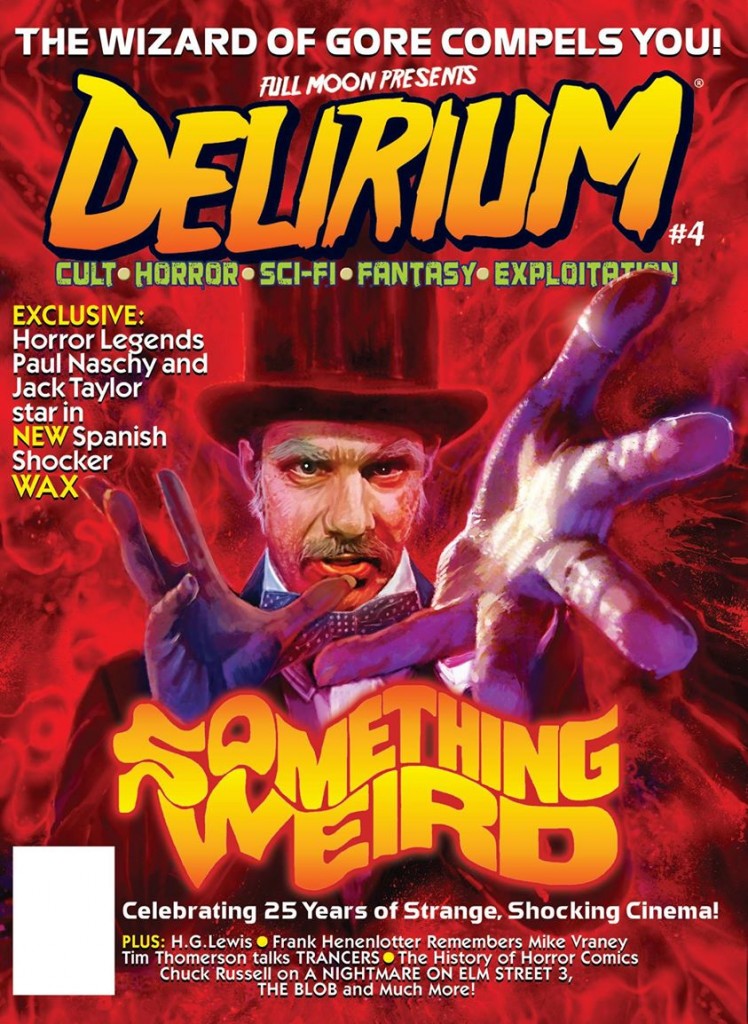 SNEAK PEEK:
The cover of DELIRIUM #4, an epic salute to the legacy of the visionary Mike Vraney and his SOMETHING WEIRD VIDEO!
Exclusive interviews with Vraney's wife Lisa Petrucci, legendary exploitation filmmaker and SWV partner Frank Henenlotter plus SWV royalty H.G. Lewis on his new film BLOODMANIA!
All of that plus a new interview with Tim Thomerson on the TRANCERS films, John Lechago talking KILLJOY
Chuck Russell remembering A NIGHTMARE ON ELM STREET PART 3
THE BLOB, The History of Horror Comics, Margot Kidder and so much more!
A landmark issue of DELIRIUM MAGAZINE!
And dig that beautiful Stephen Romano cover!
Go to www.DeliriumMagazine.com for more information!