DVD: LOS ESCONDITES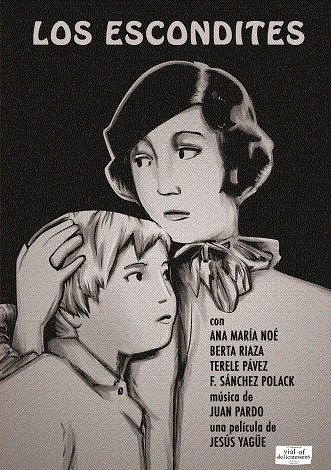 VIAL OF DELICATESSEN is releasing this forgotten film by Jesús Yagüe. A movie from 1969 that was the director's first work and in which we can find Terele Pavez and Jesús Tordesillas among others.
The movie tells the story of Jorge, an orphan who before going to his grandparents' kisses his family tomb to breath their spirits. His aunt Amelia, locked in a room since her boyfriend passed will help him travel in time….
The edition has some extra features as the director's presentation, interview to Jesús Yagüe and promo material.
Price: 11.99€
Further information and orders: http://vialofdelicatessens.blogspot.com.es/2017/08/proximamente_21.html