DVD release: Los Inocentes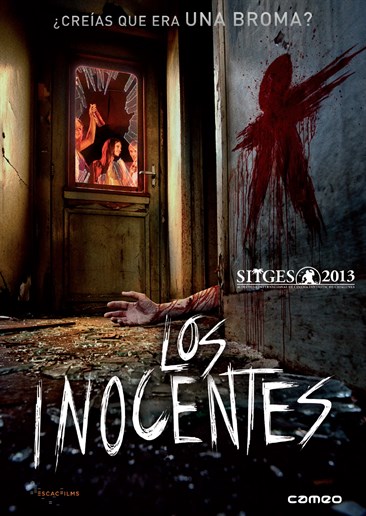 English friendly release as it has English subtitles and it is multi-zone.
Nine young friends get lost on their way to spending April Fools Day together. Instead of letting the entire trip go to waste, they decide to go party at an old abandoned inn called 12 Hills. Rumor has it that the place has curse that comes to life every April 1st. Despite the warnings from the locals, the friends decide to go ahead with their April Fools Day plan. It's all partying, sex and alcohol until victims of sick, deadly jokes start to appear.
Directed by Carlos Alonso-Ojea, Dídac Cervera, Marta Díaz de Lope Díaz, Laura García, Eugeni Guillem, Ander Iriarte, Gerard Martí, Marc Martínez , Rubén Montero, Arnau Pons, Marc Pujolar and Miguel Sánchez
More information about this release here: http://www.cameo.es/catalogo/en-tu-videoclub/los-inocentes#.U-IpGGPovyp