Amenabar's Tesis on Blu-Ray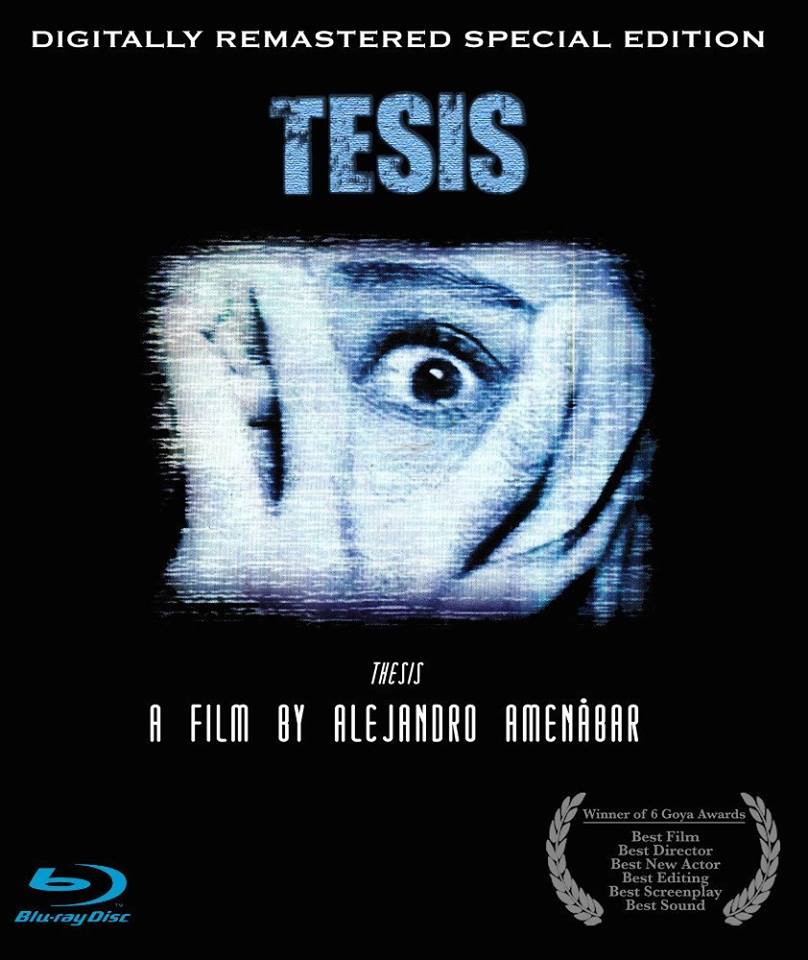 Independent U.S. distributors Tanelorn Films have detailed their upcoming Blu-ray release of Spanish director Alejandro Amenábar's thriller Tesis (1996), starring Ana Torrent, Fele Martínez, Eduardo Noriega, and Xabier Elorriaga. The release will be available for purchase on December 9th.
Synopsis: The winner of 6 Goya Awards – including Best Picture – Tesis is an American-style thriller from Spain's director sensation Alejandro Amenabar (The Others, Open Your Eyes). Angela (Ana Torrent: Spirit of the Beehive, Cria), is a university student writing her thesis about violence in the media.
During her research, she comes across a shocking "snuff" film (a film where a murder is actually committed for the camera) that has apparently been shot on the campus. Investigating further, she uncovers clues that the university s administrators may be involved in an unexplained series of student disappearances, leading her to the ultimate terrifying revelation: she might be the next victim. Tesis has been acclaimed by critics around the world as a superbly constructed thriller that generates considerable suspense and thrills from beginning to end.
Special Features:
Touching Death – New 2014 Documentary
A Making of featurette
Deleted Scenes
Storyboards
Audio: Spanish LPCM 2.0

Subtitles

English

Playback


Region A

(B, C untested)