La Mano Fest interviews Douglas Rath , director of Shock Value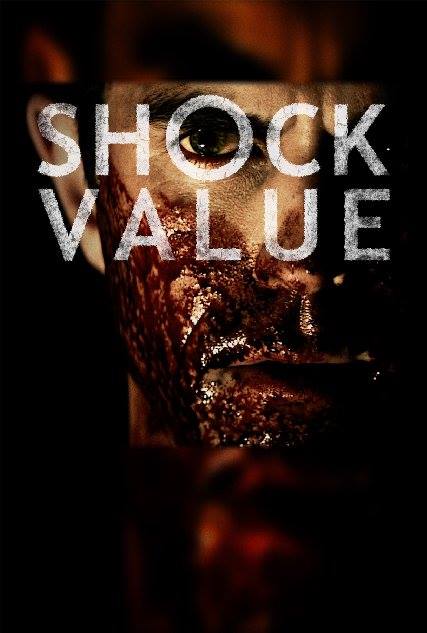 By La Mano Fest (*)
First of all, La Mano Film Festival organization wants to say congratulations on your
feature film. It is one of the most original indie horror movies we have ever watched.
Thank you so much! Happy to hear you enjoyed it.
The premise of the film is quite disturbing. Do you think that this story could happen in
the real world?
I hope not! But if it did, I'd definitely want to see the end result of a movie starring a serial killer!
Could you tell us a little bit more about what the shooting of the film was like?
Certainly…We shot very fast so it was intense. Luckily we were extremely organised so we were able to achieve a lot in a very small amount of time. My house doubled for several locations and we spent at least half the production filming there. I had about forty people in my house every day and a fake whore house in my living room – it caused quite a commotion in my neighborhood! It's not easy explaining why a man wearing a dress covered in blood is running through your neighbors yard.
The whole cast did a great job, but Anthony Bravo's acting was amazing. From the
beginning did you think that the role of Nick had to be for him?
Definitely, he is brilliant as Nick. The character was written for Tony, by Tony – so he knew exactly how to play it. I knew he'd be terrific in the role because we've been working together since we were in high school.
Did you receive much criticism for humanizing the character of a psychopath?
Actually most people seem to really enjoy that aspect of the film. That was in fact our goal – I was interested in seeing how conflicted the audience would be by showing them humanizing aspects of characters you are traditionally expected to hate or fear (like a serial killer) – and also confront them with moments where traditionally beloved
characters are dehumanized. It's a non-stop film with twists and turns and gore and comedy – so the moments where you can really hold the mirror up to the audience as they react to something unexpected is the most interesting part for me.
The movie mixes different genres with great ability. Did you have any difficulties to find the right tone or style?
It did take a bit of time to find the tone in the edit. There was a lot of material to work with once I started editing the film. Our first cut was over two hours (the script was 130 pages long) and it did take some time to zero in on the tone, but ultimately we got what we were originally intending.
Is there anything about you in Miles' character?
Haha, I certainly hope not! Though I admit having spent several years in Hollywood I can definitely relate to some of Miles's trials! There are aspects of Miles Fowler in every other coffee shop in Hollywood, so it was fun to create these amalgams of all the archetypes – both real and imagined – that have proliferated here since the industry began and the busloads of hopefuls started arriving.
Looking from the outside, I have the impression that the film doesn't have, inside this
genre world, the repercusion that it deserves. How was the film appreciated by the general public in your country?
We had no advertising at all nor a theatrical release so we're actually really pleased that fans are finding the film and spreading the word. I do hope more people see the film. The people who have seen it for the most part, seem to enjoy it. I feel the movie has a very broad appeal and if audiences beyond genre lovers find it they will really enjoy it as well. 'Culture Crypt' named it one of their Top 10 Horrors for 2014, several bloggers like Addicted to Horror gave it rave reviews and Eli Roth's awesome horror app The Crypt is running a special competition with us – so it's been great to see how enthusiastic the response has been. The horror community has been really fantastic and supportive of our film – which is very gratifying because we made it for them.
How was it to work with Malcom McDowell?
Malcolm and I have worked together on other projects, he's a good friend and an absolute pleasure to work with. He has a very mischievous side and is a lot of fun on set. He keeps everyone on their toes. The one thing I find so amazing about his acting is that it seems effortless. He walks onto set making jokes and chatting then suddenly transforms into the character. It's amazing to see. I feel extremely lucky to have him grace our film with his presence!
Could you talk a little, if it is possible, about your future projects?
I'm just about to shoot a mini-project for Eli Roth's 'The Crypt' as part of their "13 Directors over 13 Nights of Horror" leading up to Halloween. I can't reveal what I'm doing for it but it's exciting – I think Dreadcentral is going to be covering it. I also have a project with Malcolm McDowell called 'Monster Butler' that we are working on getting going next year.
Douglas, we are very grateful for giving us the opportunity to have an interview with you. We are eagerly awaiting your next movie.
_______________________________________________
La Mano Fest is a Spaish film festival from Alcobendas (Madrid). This year edition will take place October 25- 31.
More information:
https://twitter.com/LaManoFest