Blu-ray / DVD Release: Cauldron of Blood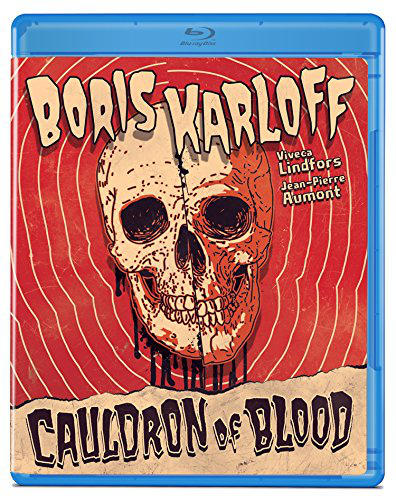 Olive Films is set to release 1970's Cauldron of Blood (aka Blind Man's Bluff) on October 14th.
Directed by Santos Alcocer, the film stars Jean-Pierre Aumont, the great Boris Karloff, and Viveca Lindfors.
Synopsis
In a clever twist on the sculptor/murderer theme that runs throughout horror film history, the legendary Boris Karloff stars as blind artist Franz Badulescu, who creates startlingly lifelike statues with the help of his protective daughter, Tania (Viveca Lindfors, Creepshow). Jean-Pierre Aumont (Day for Night) co-stars as a jet-setting photographer sent to photograph the reclusive artist at his Spanish castle, who unearths a horrible secret at the core of Badulescu's haunting sculptures. Plotted like an Italian giallo, seasoned with American jazz and bursts of psychedelia, Cauldron of Blood (aka Blind Man's Bluff) is among the more fascinating of Karloff's Euro horror films of the period.
Click here to order directly from Olive Films