BLU-RAY: JESS FRANCO'S DRACULA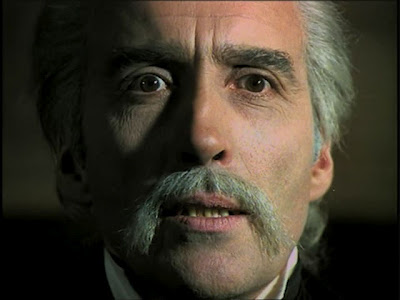 Severin films is releasing this Spanish Horror classic on Blu-Ray in US. It will be available on December 8.
Special Features:
Uncut Feature in HD (Includes Controversial Previously Deleted Baby Scene) at Franco's Approved Aspect Ratio 1.33:1
CUADECUC, VAMPIR (1970): Experimental 'Making Of' Feature By Pere Portabella
Audio Commentary with horror historian David Del Valle and Actress Maria Rohm
Beloved Count Interview with Director Jess Franco
An Interview With Actor Jack Taylor
'Handsome Harker' Interview With Actor Fred Williams
'Stake Holders' An Appreciation By Filmmaker Christophe Gans
German Trailer
TRAIL OF DRACULA
An in-depth documentary on the lord of the vampires: His origins, the creation of Bram Stoker's novel, and his journey through popular entertainment of the 20th century. The DVD also includes audio interviews with several actors who have played the Count including Christopher Lee and Udo Kier and over 90 minutes of Dracula movie trailers.
All-New Feature Length Documentary THE TRAIL OF DRACULA
Over 90 Minutes of DRACULA Movie Trailers
Christopher Lee Reads Bram Stoker's Dracula
Video Interview With Werner Herzog
Audio Interviews With Christopher Lee, Udo Kier, Alexander D'Arcy and Francis Lederere
Pre-order: https://severin-films.com/shop/count-dracula-blu-ray-plus-trail-of-dracula-dvd-bundle/