EL BUQUE MALDITO ISSUE #23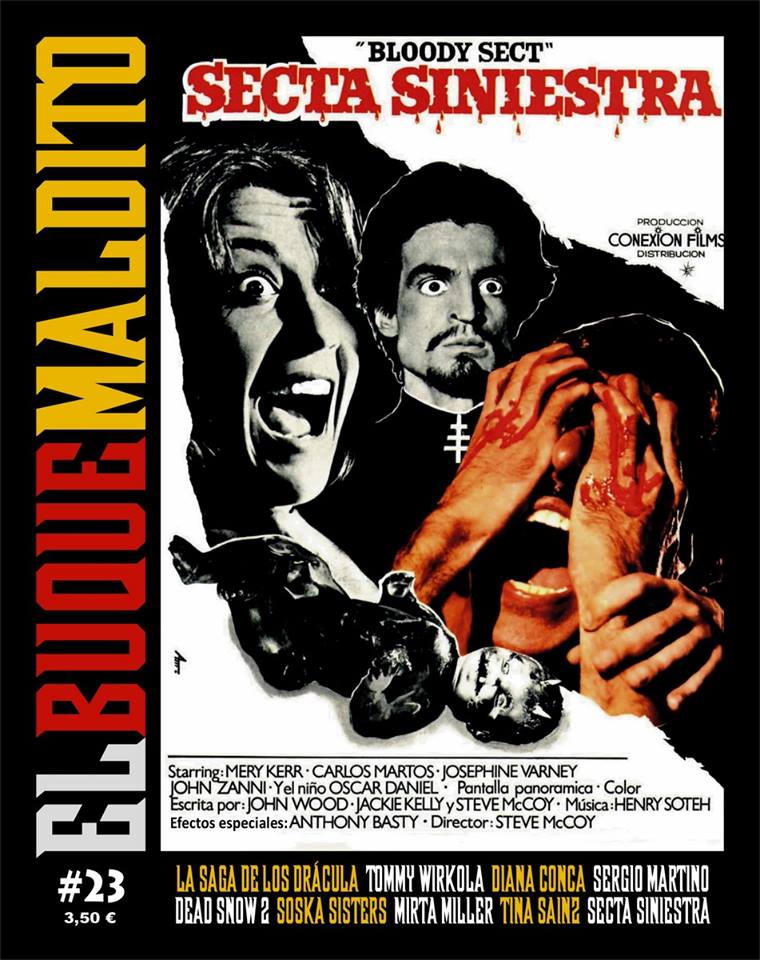 Issue #23 of  EL BUQUE MALDITO FANZINE is here and now  available in different stores in Barcelona and also for ordering worldwide. The contents of this issue are:
Interviews to:
Tommy Wirkola, Soska Sisters, Mirta Miller,Tina Sainz and Diana Conca.
Articles: Sergio Martino: Tutti il colore del giallo, The Dracula Saga and Secta siniestra: Amenaza satánica en Castelldefels
30 pages. Cost: 3 euros plus shipping.
For further information and orders please contact: elbuquemaldito_zine@hotmail.com