LA MANO FEST 2014 DAY 1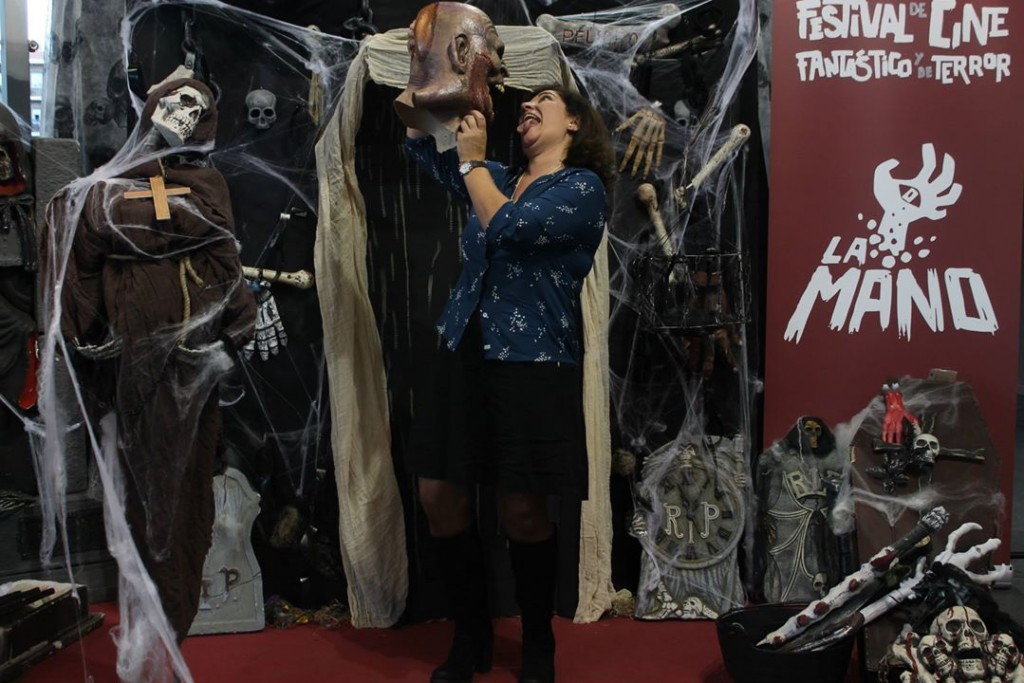 La Mano Fest 2014 started yesterday and SPANISHFEAR.COM couldn't miss it!
As one arrives you can see one of the coolest photocalls ever! You can try masks and place yourself in the middle of that nightmare setting or if you dare, as our Short of the Month man did, you can also pretend to be one of La Mano's victims!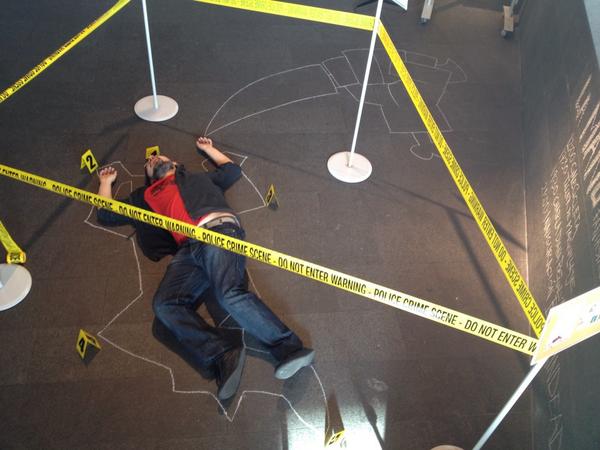 There are two amazing exhibitions inside Centro de Arte Alcobendas, the building where most of the activities are taking place.
Kind of weird is the one full of Hollywood movie poster made in Ghana.
And the other exhibition is the one dedicated to Braindead in which you can see exclusive pics from the making, commercial posters… A must if you are a horror movie aficionado!
The event started with a conference about FX in which we were shown how to create wounds, blood, wastes, vomit. One of the guys from the FX and make-up school was modelling a very familiar animal for Braindead fans.
After all this we could meet Diana Peñalver, this year special guest, who shared with us a lot of different anecdotes from the making of Braindead. After that she answered all questions from the audience and she signed the special leaflet La Mano Fest created for the event.
And then we were in the mood for…… BRAINDEAD! Diana introduced the movie to us and we watched as it was the first time.
Thanks a lot to all the people from La Mano Fest for the amazing day we had there. We are coming back for the rest of the week!! And for you readers do not forget that this fest will last till October 31. You can check all the activities, movies on their site!!!
La Mano Fest is a Spanish film festival from Alcobendas (Madrid). This year edition will take place October 25- 31.
More information:
https://twitter.com/LaManoFest
https://www.facebook.com/LaManoFest
____________________________________________________________________________________________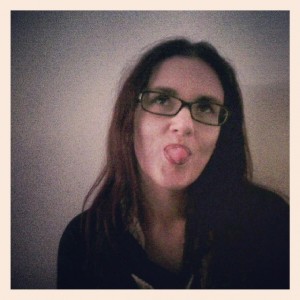 (*) Elena Anele is the woman in charge of Spanish Fear and Horror Rises from Spain.  A literature and cinema researcher who has published in different media and books  as Fangoria or Hidden Horror.