NEW BOOK: PAUL NASCHY/JACINTO MOLINA: THE DUALITY OF A MYTH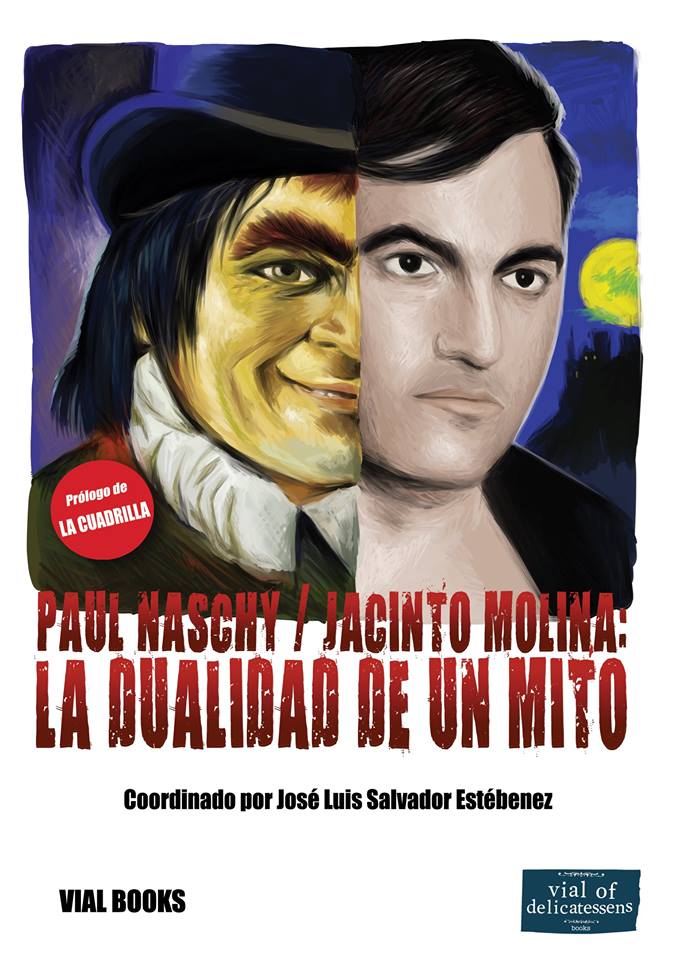 VIAL BOOKS  is releasing this new book about the Spanish horror classic actor Paul Naschy. It is  a book made by different authors and coordinated by José Luis Salvador Estébenez.  It includes articles, essays, reviews and interviews and the collaborators are:  Daniel Aguilar, Santiago Aguilar, Joan Bassa, Antonio Vicente Chinchilla, Roberto Curti, Carlos Díaz Maroto, Ramón Freixas, Javier G. Romero, Roberto García Ochoa-Peces, Valentin Guermind, Rubén Íñiguez Pérez, Domingo Lizcano, Diego López, Jorge Loser, Javier Ludeña, Víctor Olid, Juan Andrés Pedrero Santos, David Pizarro, Javier Pueyo, Davide Pulici, Javier Pulido, Jonathan Rigby, Juan Pedro Rodríguez Lazo, Fernando Rodríguez Tapia, José Manuel Romero Moreno, José Luis Salvador Estébenez, Adrián Sánchez Esbilla, Erika Tiburcio Moreno, Joaquín Torán and Mikel Zorrilla Trueba.
It will be out soon and presented at Sitges Film Fest in October. It is only published in Spanish.
Not yet listed on their site I think it will be soon available for ordering on the distributing company site: http://vialofdelicatessens.blogspot.com.es/