POSTER : PACO PLAZA'S QUIEN A HIERRO MATA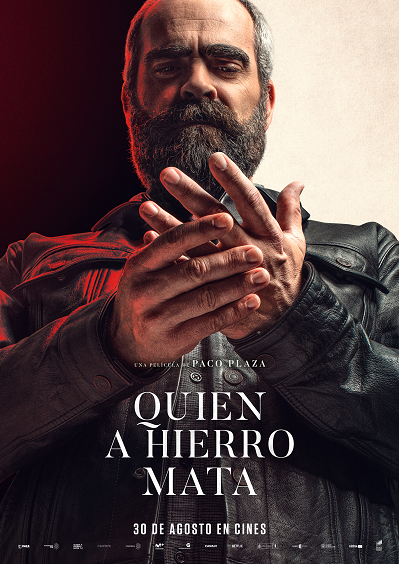 Here we have the poster for new Paco Plaza movie: Quien a Hierror Mata that will be released in Spain on August 30.
It is said it will tell the story of a man living in an isolated town in Galicia getting into trouble with some criminals there.
It has been written by  Juan Galiñanes and Jorge Guerricaechevarría (Celda 211) and main stars are Luis Tosar, Xan Cejudo, María Vázquez, Ismael Martínez and  Enric Auquer.
TEASER TRAILER: http://spanishfear.com/teaser-trailer-paco-plazas-quien-a-hierro-mata/