Some Jess Franco on Gorezone #32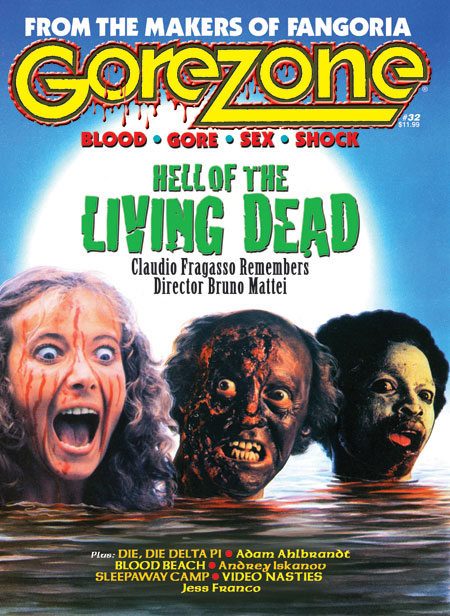 Contents for this issue are said to be the following:
GOREZONE #32 is still in the final stages of completion, but we had to share the cover with you now, just to give you a taste of the terrors within. Bruno Mattei fans, take special note…
In addition to our cover story, an interview with TROLL II maestro Claudio Fragasso on his many collaborations with Mattei (the late Italian madman behind HELL OF THE LIVING DEAD/NIGHT OF THE ZOMBIES, RATS: NIGHT OF TERROR and many others), we've also got interviews with the stars of SLEEPAWAY CAMP, part two of our survey of Jess Franco's women-in-prison pictures, words with the director of BLOOD BEACH, a rare interview with Russian transgressor Andrey Iskanov, a Tom Savini Makeup FX Lab on DAY OF THE DEAD's "brain zombie" and more. Look for the complete contents soon, and until then, get thee to our store and subscribe to the planet's coolest, weirdest, goriest print magazine today! Viva GOREZONE!