The Sitges Festival acknowledges and stimulates talent with the Sitges Cine365 Film Award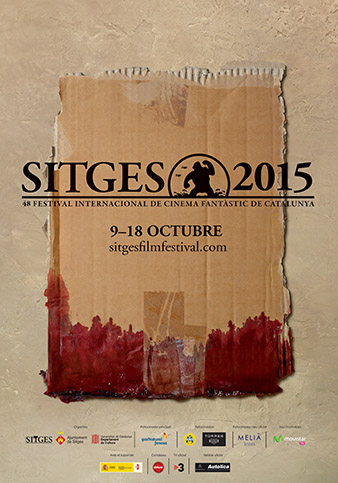 Sitges is the first festival in the world to present the financing of a feature length film as an award
Sitges has become the first film festival in the world to give an award consisting of an economic contribution to produce a feature length film. The initiative –christened as the Sitges Cine365 Film Award– is the result of an agreement between the Sitges – International Fantastic Film Festival of Catalonia, the Apaches Entertainment production company and the Cine365 website, and it is the second time it is put in place.
The competition is cross-sectorial in nature and all directors residing in Spain with a short film participating in the Official Fantàstic, Brigadoon and Nova Autoria categories at Sitges 2015 are eligible. The winner gets to shoot a fantastic genre feature that will be included in the lineup at the Festival's 49th edition, in 2016. The award winner will be chosen during the 48th edition.
The award positions Sitges as the first festival to include a prize of this magnitude and, therefore, become the co-producer of a feature length film. This initiative fulfills a double goal: to stimulate fantastic cinema productions and, at the same time, to give a boost to emerging filmmakers. Thanks to this award, the film Purgatorio (2014), directed by Pau Teixidor and starring Oona Chaplin, has already been produced. The film to be directed by the joint winners at last year´s edition, Carles Torrens and Gerardo Herrero, is presently in the preproduction stage.
The Sitges Cine365 Film Award Jury is formed by Enrique López Lavigne, producer at Apaches Entertainment; Jesús Ulled Nadal, director of Cine365 Film, and Gerardo Herrero Pereda, one of the winners at the competition's 2014 edition. During the year 2016, the Cine365 Film, in association with Apaches Entertainment, will produce the feature film directed by the winner, who will also be paid for his or her work as a director.
Short films can be presented until 31 July, which is the deadline. They must be unreleased and produced in Spain as of 2014. The maximum runtime of each piece is 30 minutes.
For more information, check:
www.sitgesfilmfestival.com/eng/inscripcio_pel_licules
www.cine365.com/film