THE TEMPLARS OF DOOM ARE COMING….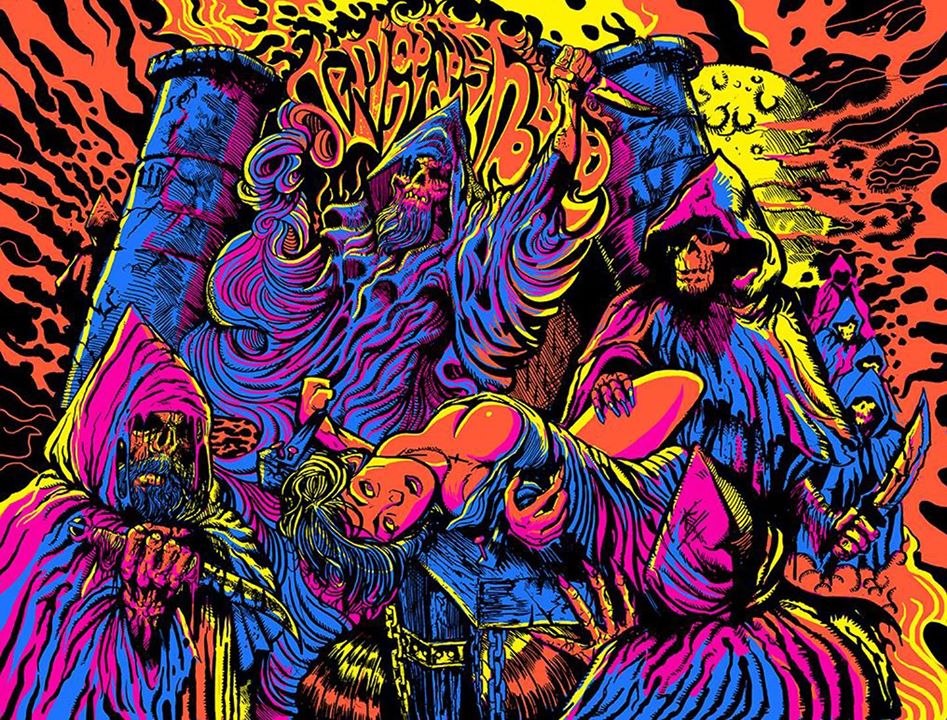 Read on Time Warp Collectives Facebook page
TIME WARP COLLECTIBLES and legendary FANGORIA artist Kelly Forbes bring you the third LIMITED EDITION screen print- Amando de Ossorio's 1972 TOMBS OF THE BLIND DEAD- NOW available for pre-order! Done in the traditions of the 1970's Marvel Comics THIRD EYE black light posters!!- Print measures 18 x 24″- four color STUNNING Florescent print on black heavy paper stock- LIMITED TO ONLY 50 PRINTS WORLD WIDE!!! and ONLY $30 shipped within the US!!