TOP 5 2015 MOVIES: SPANISH HORROR EXPERTS AND WRITERS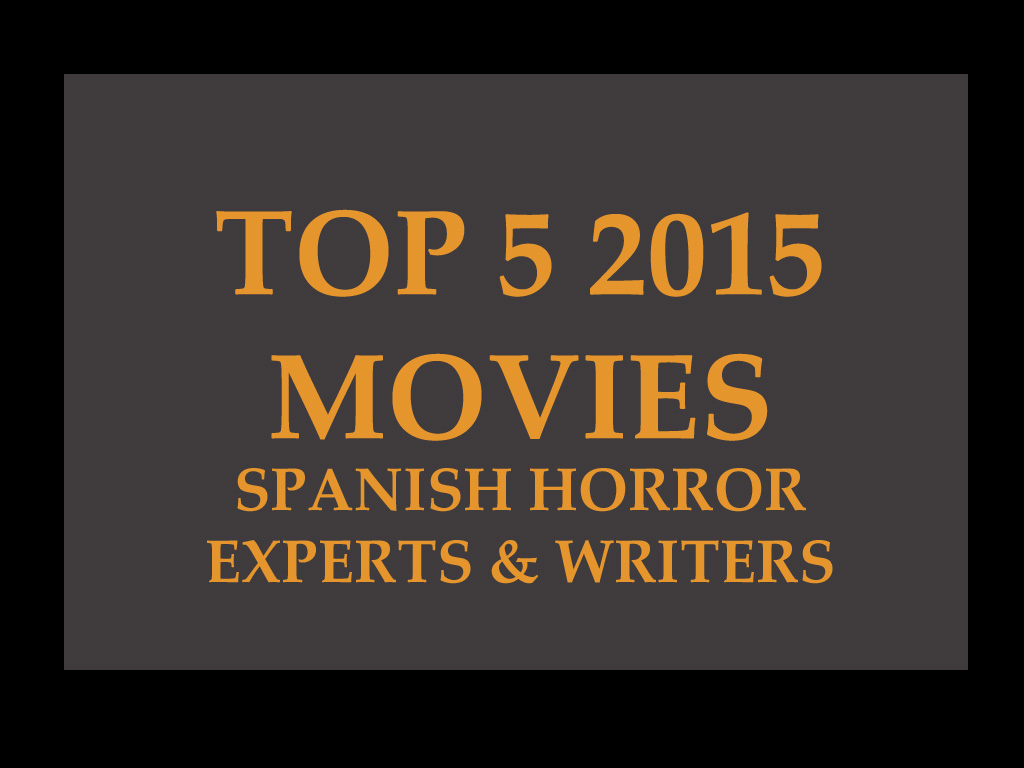 If yesterday you read about SPANISHFEAR.COM members fav movies today is the time for the experts and the writers from blogs, mags and websites. Thanks a lot to all of them or being part of this!
1- Baskin (Can Evrenol)
2- The Witch (Robert Eggers)
3- The Devil's Candy (Sean Byrne)
4- Deathgasm (Jason Lei Howden)
5- Southbound (V.A.) / Bound to vengeance (José Manuel Cravioto)
STAR WARS: THE FORCE AWAKENS
LAWLESS
MAD MAX FURY ROAD
LANDMINE GOES CLICK
THE GREEN ROOM
EX MACHINA
THE MARTIAN
MAD MAX
FINAL GIRLS
IRRATIONAL MAN
HONORABLE MENTIONS: BRIDGE OF SPIES AND ANT MAN
JUPITER ASCENDING
NIGHTCRAWLER
MAD MAX FURY ROAD
INSIDE OUT
STAR WARS: THE FORCE AWAKENS
 ANGEL AGUDO (SCREENWRITER: Thalion Ltd, Sweet home…)
1.- Corazones de acero
2.- Mad Max
3.- Irrational Man
4.- Requisitos para ser una persona normal
5.- La Visita
1.MAD MAX.FURY ROAD.
2.WHIPLASH
3.THE EQUALIZER.
4.THE FINAL GIRLS.
5.RELATOS SALVAJES
MAD MAX: FURY ROAD
THE MARTIAN
IT FOLLOWS
CRIMSON PEAK
AVENGERS: AGE OF ULTRON
SICARIO
CRIMSON PEAK
THE GIFT
THE MAN FROM U.N.C.L.E.
ANT-MAN
TOMORROWLAND
MAD MAX: FURY ROAD
IT FOLLOWS
KINGSMAN: THE SECRET SERVICE
KRAMPUS
THE ASSASSIN
A MOST VIOLENT YEAR
INHERENT VICE
NIGHTCRAWLER
BONE TOMAHAWK
TUSK
JOHN WICK
I AM YOUR FATHER
LA NOVIA
LIO EN BRODWAY
HONORABLE MENTIONS: WHIPLASH AND FOXCATCHER
1 WHIPLASH
2 THE VISIT
3 MAD MAX FURY ROAD
4 EX MACHINA
5 PIXELS
LA DANZA DE LA REALIDAD (ALEJANDRO JODOROWSKI)
PASOLINI (ABEL FERRARA)
CALABRIA (FRANCESCO MUNZI)
MAD MAX: FURY ROAD (GEORGE MILLER)
SICARIO (DENNIS VILLENEUVE)
1- The Diary of a Teenage Girl
2- Turbo Kid
3- Maps to the Stars
4- Lío en Broadway
5- Mi familia italiana