VAMPYRES BOOK IS HERE AND NOW!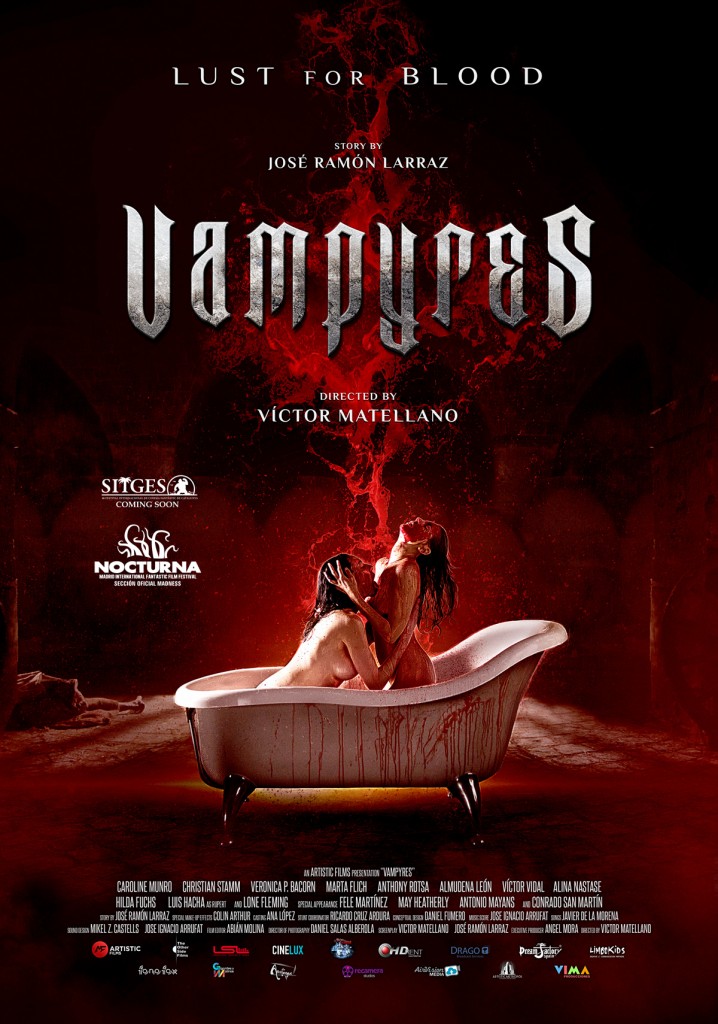 As you could read on spanishfear.com –click to read our review- a new view of VAMPYRES has been made. A new vision promoted an co-written by Larraz himself and the director Víctor Matellano (WAX).
Now a bilingual book -Spanish / English-  about this flick and the 1974 euro horror classic by Larraz has just been published. The book is full of interesting articles as the ones by Victor Matellano, José Ramón Larraz, Lone Fleming and Caroline Munro but the most amazing thing, apart from the graphic materials, it is that it includes  LARRAZ'S ORIGINAL SCREENPLAY of LAS HIJAS DE DRÁCULA aka VAMPYRES (1974).
You can buy it on amazon just by clicking here: http://www.amazon.es/VAMPYRES-LARRAZ-JOSE-RAMON/dp/8416447101/ref=sr_1_6?ie=UTF8&qid=1434364036&sr=8-6&keywords=vampyres