A CANDLE FOR THE DEVIL ON RUE MORGUE #153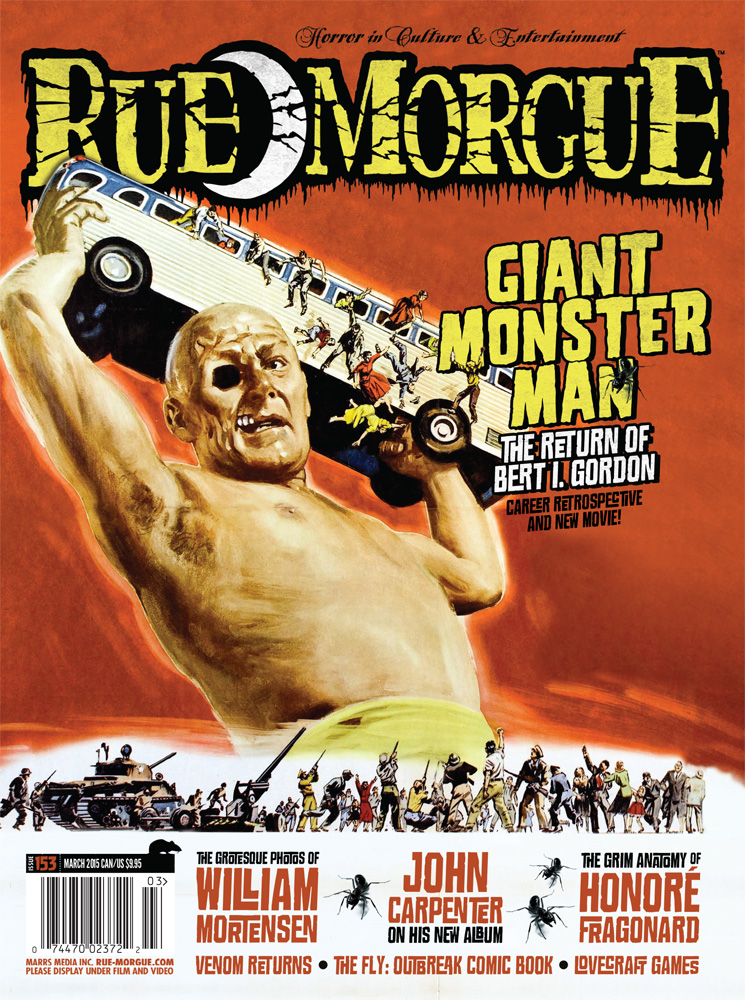 RUE MORGUE #153 – GIANT MONSTER MAN
Legendary B-movie king BERT I. GORDON returns to the big screen 25 years after his last release, featuring an all-new interview plus highlights of his 50+ year career in giant monster movies. Plus! Exposing WILLIAM MORTENSEN's photographic legacy; JOHN CARPENTER on his first album of music for horror movies that exist only in your head; the curious tale of French anatomist HONORE FRAGONARD, A CANDLE FOR THE DEVIL, LUTHER THE GEEK, THE FLY: OUTBREAK, Sara Taylor's BORING GIRLS, the art of SKINNER, two from ADAM AHLBRANDT, VENOM, CALL OF CTHULHU RPG and lots more! All this and the latest film, book, comic book, music, game and toy releases!