A look at EL RETORNO DEL HOMBRE LOBO German Edition on naschy.com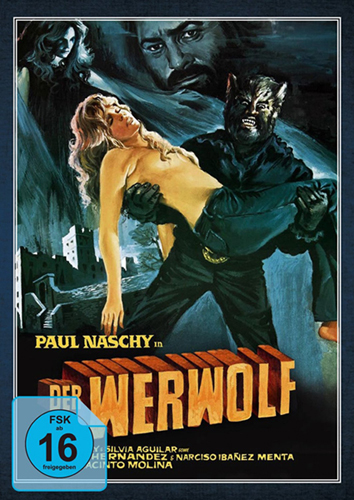 Mirek Lipinski, master of naschy.com, has written a must read review about the German edition, aka Subkultur edition, of EL RETORNO DEL HOMBRE LOBO/NIGHT OF THE WEREWOLF.
It starts like this:
DER WERWOLF, the German version of EL RETORNO DEL HOMBRE LOBO/NIGHT OF THE WEREWOLF, is the second release from Germany's Subkultur Entertainment in its Naschy series, "Legacy of a Wolfman," but it presents the first Naschy film in the series as the initial release was the Angel Agudo documentary on Naschy, THE MAN WHO SAW FRANKENSTEIN CRY. When completed, the series will fit nicely into a fold-out box and present some of Naschy's best films, though none that haven't yet seen a digital release somewhere in the world. As these are German releases, in the Pal format, Americans will have to not only have a region free DVD or Blu-Ray player, but also pay for an import anywhere from 40 to 50 dollars per release, costing close to half a thousand dollars when all the releases for the box set are done. This hefty financial outlay from fans worldwide is certainly matched by a hefty financial risk from Subkultur, particularly when the costs demanded by rights owners of Naschy's films remain relatively high. When finished, "Legacy of a Wolfman" will rival the American BCI Naschy series and Spain's VellaVision Naschy releases as an important testament to the range and talents of Paul Naschy, Spain's unique horror man. Language options for this combo DVD/Blu-Ray release……..