BALAGUERO'S MUSE LATEST NEWS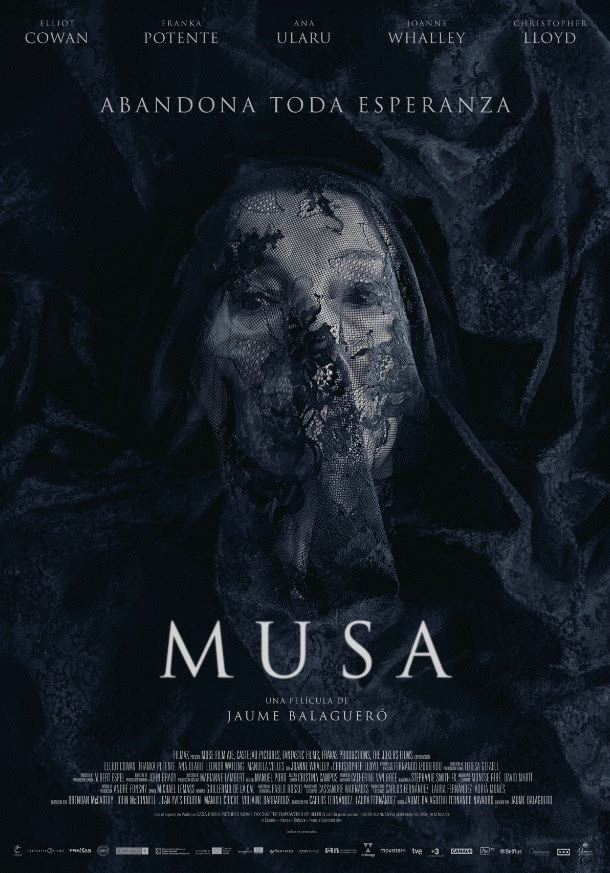 Jaume Balaguero (REC, DARKNESS, SLEEP TIGHT) has a new movie called MUSE that is said to be premiered on December 1.
Here you have the trailer
A supernatural thriller focused on Salomon, who has been off work since the tragic death off his girlfriend. Now, anxious to return to some semblance of normality, he goes back to his job as a police officer. But he hasn't slept for months and has been suffering a recurring nightmare in which a woman is brutally murdered. Back at work, the nightmare becomes a reality: the same woman who appears every night in his dreams is found dead in exactly the same circumstances. Now, Salomon will do whatever he can to solve this case and to discover the identity of the mystery woman.
It is based on the novel by José Carlos Somoza called La dama Número 13. Main cast is made of Elliot Cowan, Ana Ularu, Franka Potente, Charlotte Vega, Christopher Lloyd, Leonor Watling and Joanne Whalley Kilmer.