BR: JESS FRANCO Two Female Spies With Flowered Panties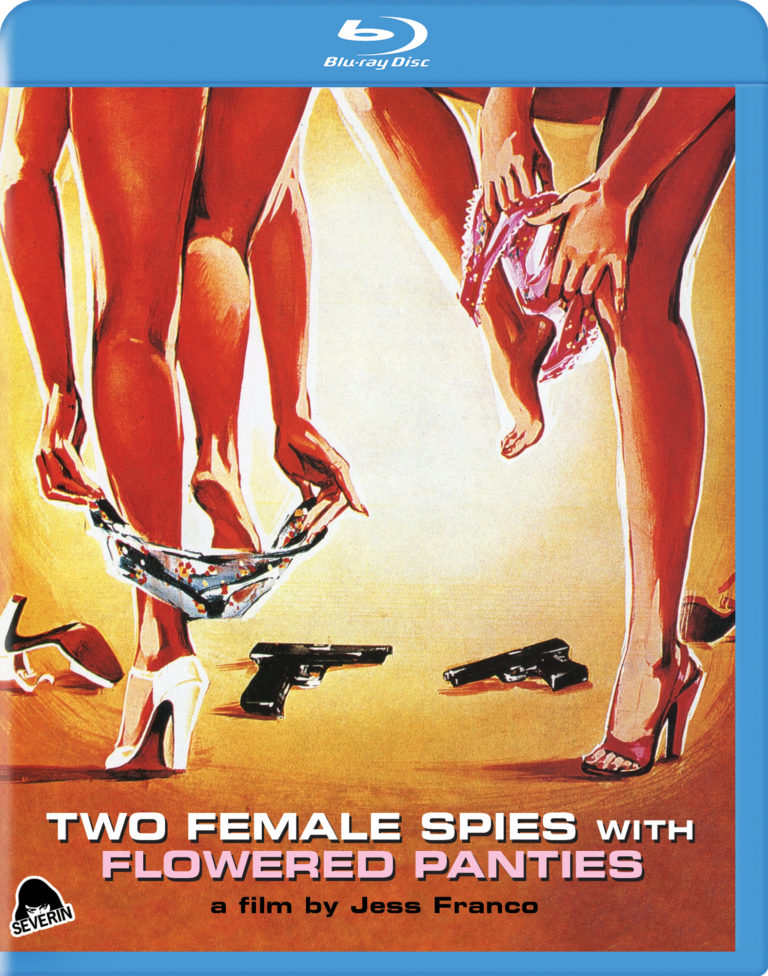 Severin film has just announced the release of this Jess Fanco's flick: Two Female Spies With Flowered Panties. It is now available for pre-ordering and it will be out on August 28 here: https://severin-films.com/shop/two-female-spies-bluray/
Jess Franco's Insane '70s Erotic Thriller
Restored In HD For The First Time Ever!
In this long-unseen shocker from "one of filmdom's most provocative creators" (The A.V. Club), the legendary Jess Franco (VAMPYROS LESBOS) pushes the limits of psycho-sexual insanity like never before: Lina Romay (of BARBED WIRE DOLLS and MACUMBA SEXUAL infamy) and Lynn Monteil (of Jean Rollin's ZOMBIE LAKE and Franco's SADOMANIA) star as a pair of cunning bisexual strippers released from prison to work undercover for the U.S. government. What follows is a deranged mélange of kinky threesomes, crazed S&M, depraved white slavers and audacious international politics that will leave even the most obsessive Franco fanatics slack-jawed in astonishment. Olivier Mathot (CANNIBAL TERROR), Joëlle Le Quément (WOMEN BEHIND BARS) and Claude Boisson (DEVIL HUNTER) co-star in this EuroSleaze rarity, now restored uncut in HD and loaded with exclusive Bonus Materials from the Franco archives.
PLEASE NOTE: The first 3000 Blu-rays will include a strictly limited DVD of the salacious alternate Spanish cut of the movie: OPAL OF FIRE, MERCHANTS OF SEX!
Special Features:
*Two Cats In The Canaries: An Interview With Director Jess Franco
*Filmmaker Donald Farmer Interviews Longtime Franco Composer Daniel White
*Stephen Thrower on TWO FEMALE SPIES
*Location Out-takes
*Theatrical Trailer
REVERSIBLE COVER B