BR: STUART GORDON'S DAGON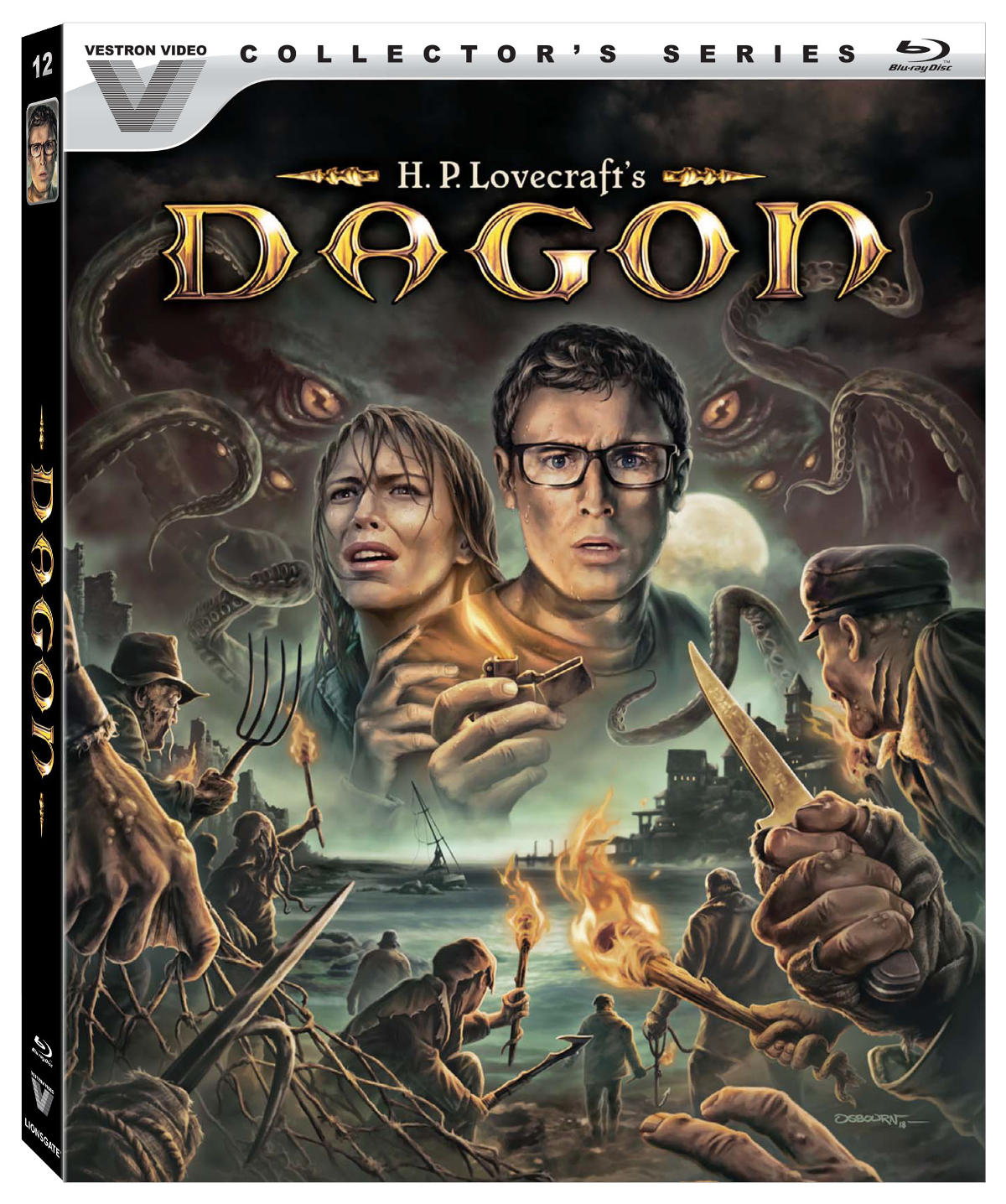 Lionsgate Home Entertainment's Vestron Video Collector's Series is now releasing DAGON on Blu-Ray on July 24.
It is a limited edition 1080p hi-def transfer in 16×9, 1.78:1 widescreen, with DTS-HD 5.1 Master Audio- including the following bonus:
Audio commentary by director Stuart Gordon and screenwriter Dennis Paoli
Audio commentary by director Stuart Gordon and star Ezra Godden
New "Gods & Monsters"—a discussion with director Stuart Gordon, interviewed by filmmaker Mick Garris
New "Shadows Over Imboca"—an interview with producer Brian Yuzna
New "Fish Stories"—an interview with S.T. Joshi, author of I AM PROVIDENCE: THE LIFE AND TIMES OF H.P. LOVECRAFT
Vintage EPK
Archival interviews with Stuart Gordon, Ezra Godden and other cast and crew
Theatrical trailer
New conceptual art gallery from artist Richard Raaphorst
Storyboard gallery
Still gallery
Retail price is said to be $39.97.