COMIC AND Q&A: NASCHY'S LICANTROPO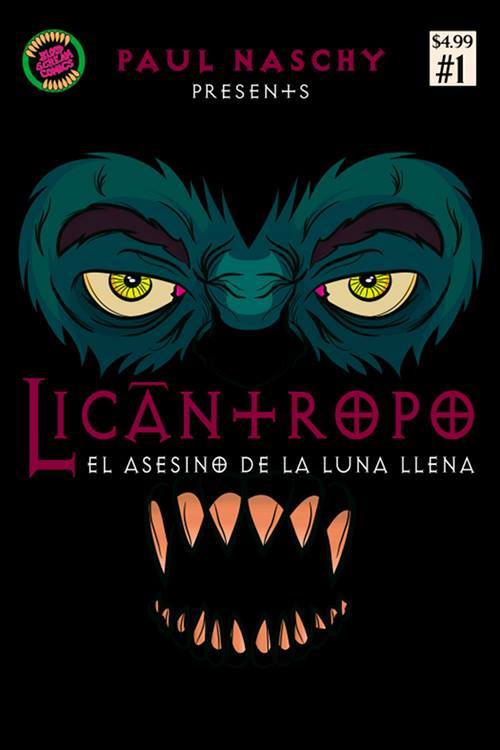 As it was announced some months ago this March the first issue of Naschy comics edited by Sparkle is being released this month. This is Licantropo # 1 and it was made by Marc Gras Cots who is now answering some questions about it:
1. How did you end up working on this?
I've been working with Sparkle since its foundation in several film to comic projects. I did a comic-book adaptation of the 1973 cult film Don't Look in the Basement last year, that Sparkle published in September 2017 inside its Blood Scream Comics label. Matthew Brassfield, Sparkle's Editor, has a lot of cool ideas to turn dark, bizarre, cult, low and no-budget films into comics. Licantropo was one of this ideas, and when he offered me to do the comic I couldn't refuse.
2. Is it based on Francisco Rodríguez Gordillo's Licantropo movie? Any differences?
Yes, it is. I've tried to be true to the film as much as I could, but there are some scenes missing and subplots erased to fit the 44 pages that I had to do the comic. Lauren's character, for instance, or Waldemar's son, are no relevant in the comic-book, although they appear briefly.
3. Why Licantropo?
Matthew is a hard die Paul Naschy fan and he always says that they felt Licantropo was a great choice to start at as it's one of his most underrated films. The Sparkle goal is to make comic-book adaptations of all Paul Naschy werewolf films.
4. How many issues will be part of this series? Are you in charge of all of them?
It is a 2-issue mini-series and I am the writer and artist, with Matthew as the Editor. Jason Gilmore is the cover artist for both issues, and let me say he makes a terrific job.
5. Where can we find the comic?
There are several stores around the Ohio state where you can get it, as well as in Sparkle's website and all conventions and shows where the Sparkle gang has a booth.
6. Is it in English or Spanish?
English. I hope some Spanish publisher would be interested in to publish a Spanish version too but, for now, just English.
7. What other movies will be made into comic?
I know Matthew is interested in making other Spanish horror movies into comics, not only Naschy's ones, but I really don't know what titles is he considering. As far as I know, he wants to do all Waldemar Daninsky films, as well as some other less known films, but can't say any title at this moment. Besides Spanish horror, there will be comics based on films like Bonehill Road, Evil Toons and Lady Frankenstein, among others.
8. What are the differences between this and previous comics based on Naschy's movies?
I enjoy all other Naschy's comics since every artist puts a very personal feel into it. Javier Trujillo art is outstanding. I feel all the ones who create Paul Naschy comics do it for the love of horror genre and the love towards Paul Naschy legacy. I am sure if Javier, or Obelix or any other artist ever do a Licantropo comic-book, it would different than the one I made because everybody has his own feelings for the Naschy cinema —and they are all valid.
__________________________________________________________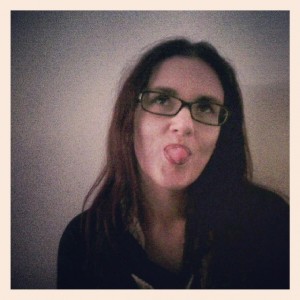 Elena Anele is the woman in charge of SPANISHFEAR.COM, Horror Rises from Spain  and Un Fan de Paul Naschy . A literature and cinema researcher, finishing her postgraduate studies with a thesis about the mystic filmmaker José Val del Omar. She has published in different media and books as Fangoria or Hidden Horror. She has also been in charge of several translations including Javier Trujillo's complete works, La Mano Film Fest, The Man who Saw Frankenstein Cry and many more.