DVD: MORDIENDO LA VIDA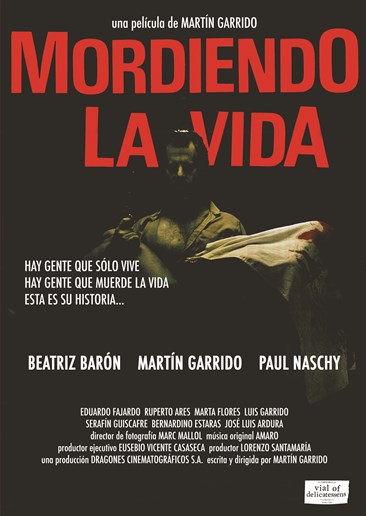 MORDIENDO LA VIDA is a movie by Martín Garrido with Paul Naschy never on DVD before. The Spanish home cinema distribution company Vial of Delicatessen is releasing this flick from 1986 in Spain.
This is a movie I have not seen but it seems to be included in the Quinqui genre. You can read a review here (only in Spanish).
The edition is said to include several extras as interviews but they are not listed anywhere.
This release has been surrounded by controversy as yesterday  in a local newspaper the director, Martin Garrido in an interview didn't have kind words for Paul Naschy, what created a little revolution in social media. You can check the article here: https://ultimahora.es/noticias/cultura/2017/03/22/256294/paul-naschy-llego-palma-aires-estrella-tuvo-mal-rollo-todos.html