DVD: THE DEAD, THE DEVIL AND THE FLESH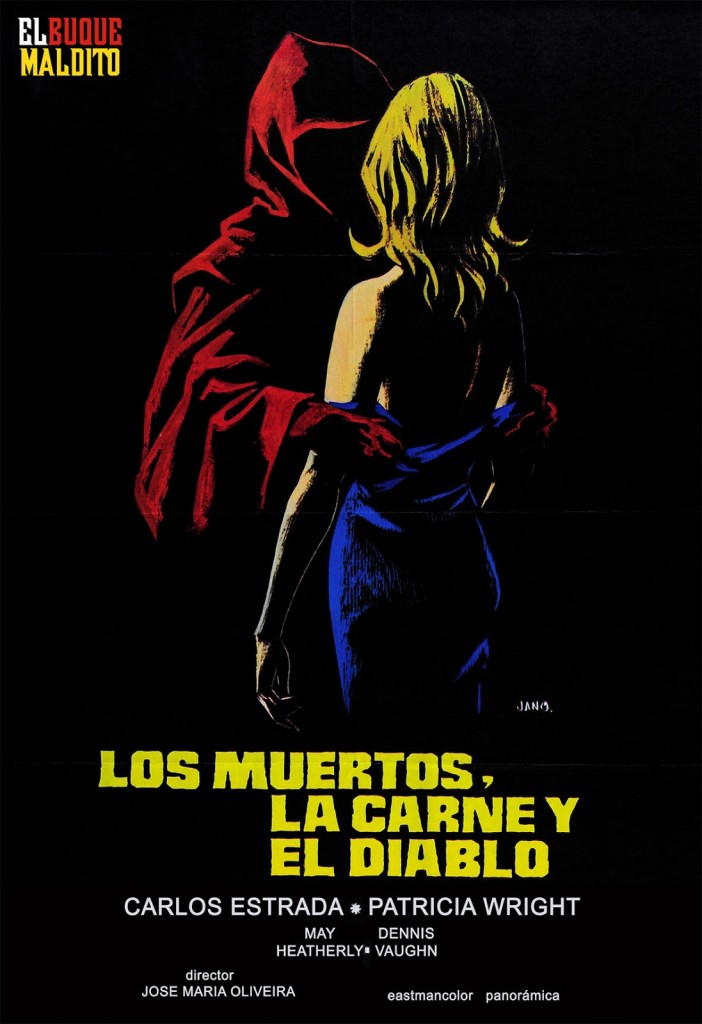 El Buque Maldito is releasing this English friendly Jose María Oliveira's classic from 1974.
It tells the story of a writer whose dead wife returns from the grave to haunt him, finding himself attracted to her "spiritual" sexuality.
The edition has several extras as: interviews to the director José María Oliveira and actress Patricia Wright and the American press-book.
You can order it here : elbuquemaldito_zine@hotmail.com
Technical features:
Language: English (Stereo)
Subtitles: Spanish
Format: 4:3
Region: 0
System: NTSC