EL BUQUE MALDITO #24 NOW AVAILABLE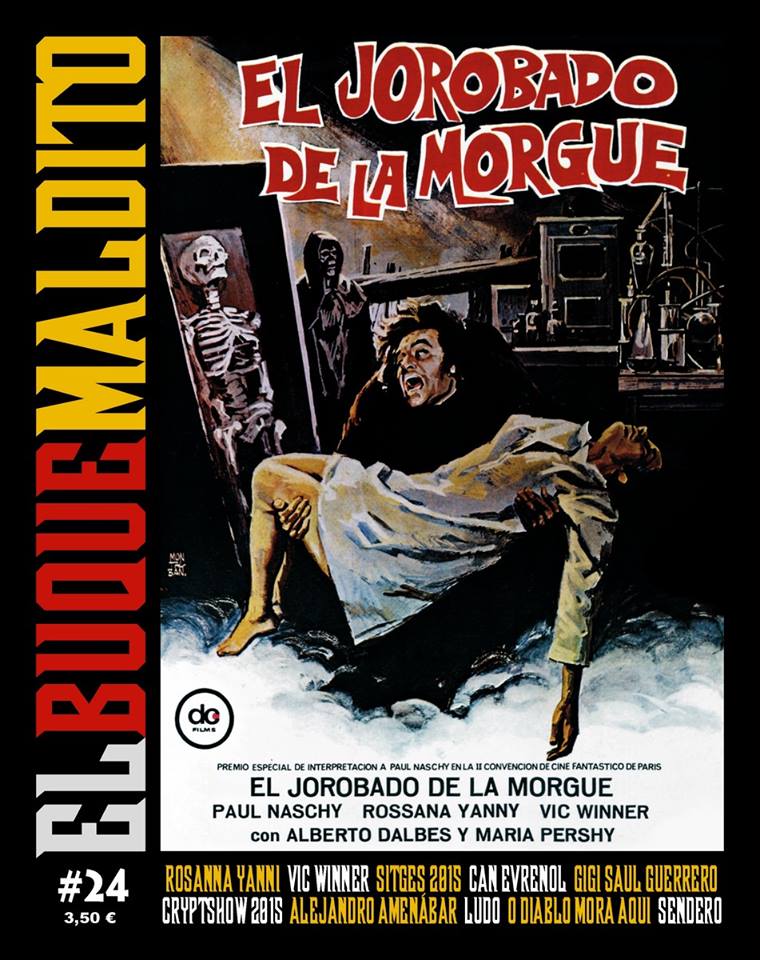 El Buque Maldito #24 is ow available for purchasing. It includes interviews to Sean Byrne (The Loved Ones, The Devil's Candy), Can Evrenol (Baskin), Dante Vescio & Rodrigo Gasparini (O Diabo mora aqui), Luciano Onetti (Sonno Profondo, Francesca), Lucio A. Rojas (Sendero), Q and Nikon (Ludo), Gigi Saul Guerrero (El Gigante, Madre de Dios) and Alejandro Amenabar about Regression.
Special articles about Vic Winner, Rosanna Yani and some Klimovsky's films are included.
Further information and purchasing here: http://www.elbuquemaldito.com/