JESS FRANCO DVD RELEASES FROM EL DORADO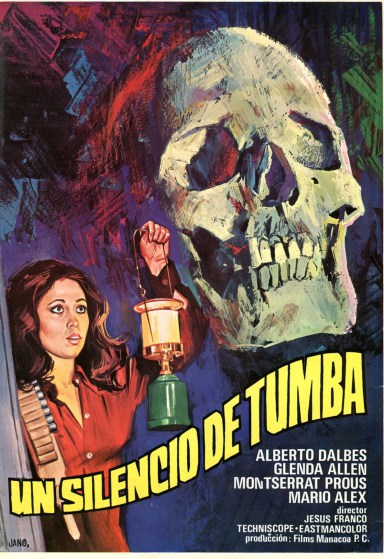 Jess Franco's Forgotten Films Vol 1 (Ultimate Edition & Collectors Edition) [Blu-ray]
Ultimate Edition – Limited to 1,500, this is the ultimate collector's edition of this double feature. Same price, first come – first serve!
Collectors Edition – Unlimited, but only available during pre-sale. Same amazing content on disc as the Ultimate Edition.
Total Runtime: 164 minutes ♦ Regions: ABC ♦ UPC: 828637050010
Ultimate Edition: Individually numbered on the cover
Ultimate Edition: Exclusive informational booklet
Collectors Edition: Specifically marked Collectors Edition cover
Collectors Edition: Same on disc content as the Ultimate Edition
For 30.00 USD plus shipping and handling, you get two Jess Franco films: The Sinister Eyes of Dr. Orloff (1973) AND The Silence of the Tomb (1972) on one Blu-ray disc. Both films will be mastered on our new frame scanner and will be presented in Full HD (1920×1080) in the original 2.35:1 aspect ratio of the 35mm print. The first 1,500 orders will be given an individually numbered Ultimate Edition package and all orders after will be given the Collectors Edition. Both packages will have the same on disc content.