PABLO HERNANDO'S BERSERKER AT SEVILLA FEST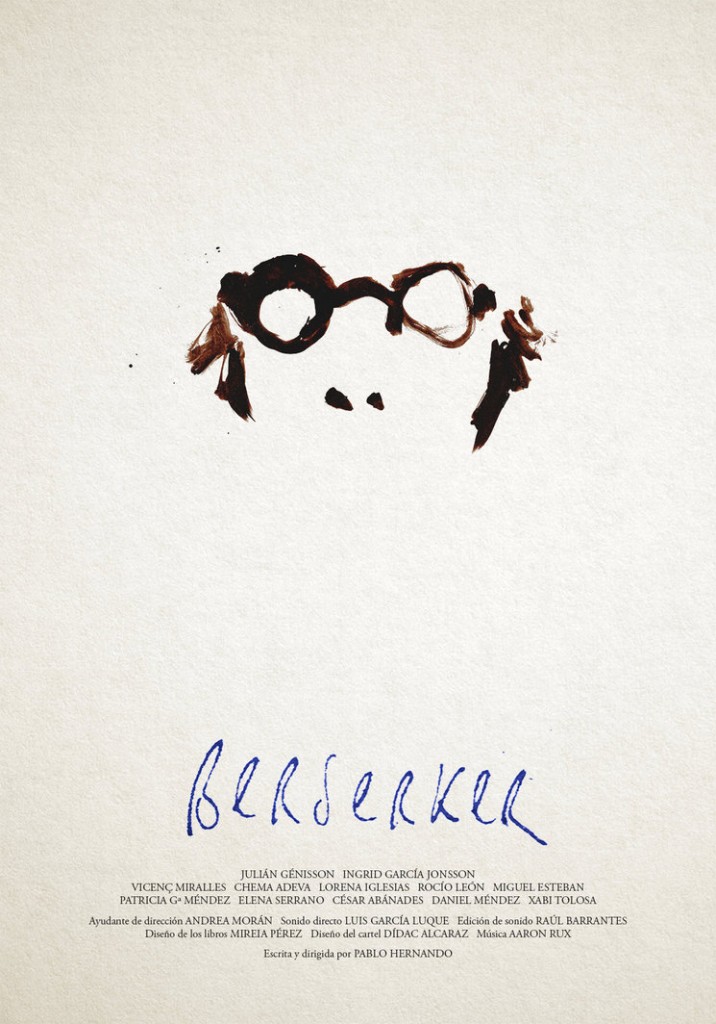 BERSERKER  will be presented at Festival de Cine Europeo de Sevilla in Nuevas Olas section. It has been written and directed by Pablo Hernando and its main stars are Julián Génisson, Ingrid García Jonsson, Vicenç Miralles, Elena Serrano, Miguel Esteban, Chema Adeva, Lorena Iglesias, Rocío León, Patricia Gª Méndez, Daniel Méndez, César Abánades  and Xabi Tolosa.
It tells the story of Hugo Vartán, a writer, who has run out of ideas for his new book. One day he finds out his roommate's boyfriend witnessed a murder, and he sets out to investigate what happened to use the story for his novel.
Further information: http://www.berserker.com.es
Facebook: berserkerfilm
Twitter: @berserkermovie