PAUL NASCHY'S HORROR EN EL MUSEO DE CERA SCREENPLAY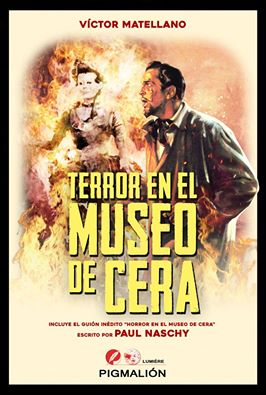 A new book is being released these days -and presented at Sitges Film Fest- about horror works happening in wax museums. Apart from the useful information and data we will find in it there is a very interesting thing inside its pages: the original screenplay for Paul Naschy's HORROR EN EL MUSEO DE CERA. This is a movie, or work because there is no trace of being finished,  never released anywhere. Soon after supposedly working on it, Naschy suffered a near-fatal heart attack on August 27, 1991. It is said that the shooting lasted 5 weeks in Madrid Wax museum but no edition or post-production was made.
SPANISHFEAR.COM was told the book is not English friendly and the screenplay is only available in Spanish.