RETRO GORE: THE CANNIBAL MAN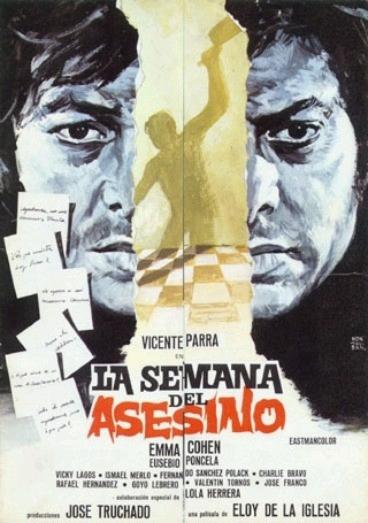 By Elena Anele (*)
Being called in English THE CANNIBAL MAN we can assure it has nothing to do with cannibalism. This Eloy de la Iglesia's movie from 1973 tells the story of LA SEMANA DEL ASESINO (THE WEEK OF THE KILLER) as the Spanish title states. The killer is Marcos (Vicente Parra), an ordinary working class youngster who kills a taxi driver after a quarreling while he was taking him and his girlfriend back home on a Sunday evening. After this first crime more are about to come and the bodies are kept inside Marcos's house, causing the typical problems this kind of behavior can cause.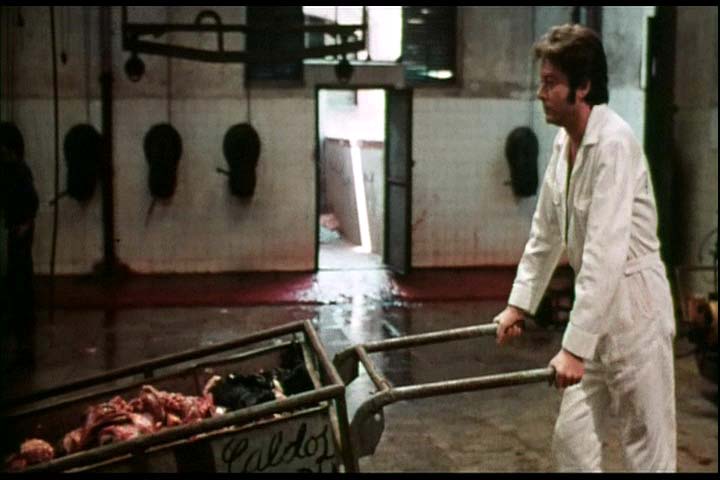 It is one of the riskiest Spanish movies of all times. One cannot imagine someone trying to make a movie like this during Franco's times. It supposed such a violation of Spanish moral codes that it was said to have received 64 cuts from the censors. It seems  that the suggested homosexual relation between Marcos and Néstor (Eusebio Poncela's first work for the big screen) wasn't what people in charge of movie supervision were expecting to see and to show to the spectators.
It was produced by its main star, Vicente Parra, whose previous work in ALFONSO XII Y Mª CRISTINA: ¿DÓNDE VAS TRISTE DE TI? was a blockbuster and launched him to fame. He was the hunk of the moment and he decided to be part of this weird stuff… Years later he would admit he loved the movie but he lost more than 8 million pesetas with it.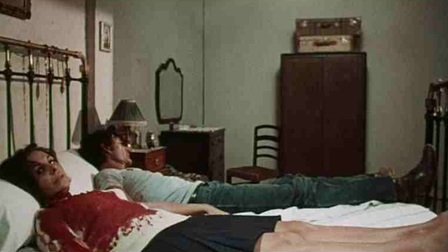 This is a movie that it is not suitable for all audiences due to the violence and cruelty it contains. Little of flesh we are shown but we can create the image of it inside our minds by establishing the parallel with the scenes shot in the slaughter house where Marcos works and where his mother died in a very cruel way. Lots of references are made to the smell of the house where the bodies are kept and every time we are there we can hear the flies around them. We cannot forget that it is said to be the first movie to have used the vomiting bags theatres offered in order to increase the sales of violent films.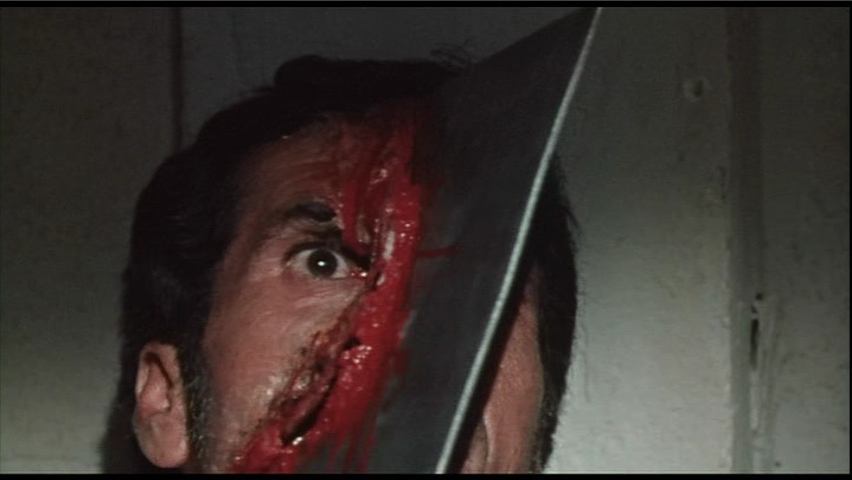 If you feel like watching it after reading this I can tell the most accurate version you can find is the Blu-Ray edition Subkultur released some months ago.  It is true that there is a Spanish edited bootleg we suspect using materials from  this German edition but I cannot support any illegal edition made by people who only want to make money from the work of others.  Subkultur edition of THE CANNIBAL MAN Blu-Ray is an AVC encoded 1080p high definition transfer framed in 1.85.1 widescreen. The only downside it presents is that audiotracks are only available in German and English DTS-HD Mono with German subtitles.  The most important thing of this Blu-Ray and DVD release is that it has as an extra, apart from the English and German trailers and a still gallery,  11 minutes of silent deleted scenes and outtakes.
We will never know how Eloy de la Iglesia wanted LA SEMANA DEL ASESINO to be shown but at least we can try and imagine. It is true he didn't like the final result as it has nothing to do with his first idea but the truth is that it was a really risky creative and weird project that went far beyond the kind of films that were being made in those times.
__________________________________________________________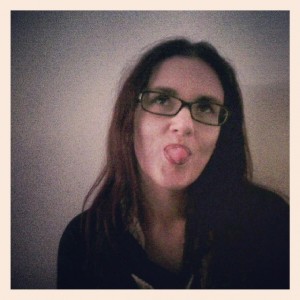 Elena Anele is the woman in charge of SPANISHFEAR.COM, Horror Rises from Spain  and Un Fan de Paul Naschy . A literature and cinema researcher, finishing her postgraduate studies with a thesis about the mystic filmmaker José Val del Omar. She has published in different media and books as Fangoria or Hidden Horror. She has also been in charge of several translations including Javier Trujillo's complete works, La Mano Film Fest, The Man who Saw Frankenstein Cry and many more.