EARLY YEARS: EL CRIMEN DE LA CALLE DE BORDADORES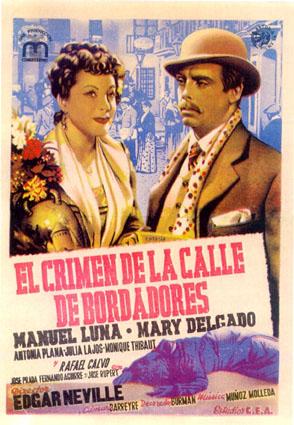 By Elena Anele (*)
In the times when the Spanish film industry was full of españoladas– copla singer and bullfighter romantic comedies- the always brave Edgar Neville directed and wrote this unique work of art which can be classified as a detective costumbrist comedy taking place in the purest Madrid of the beginning of the 20th century.
The film tells the story of the murder of a well-known society woman (Julia Lajos) inside her locked flat and of the three main suspects: her maid (Antonia Plana), the lady's suitor (Manuel Luna) who was taking advantage of her money and a beautiful lottery young woman (Mary Delgado) who the former is in love with.
It was directed and written by Edgar Neville (La Torre de los Siete Jorobados, Domingo de Carnaval, Nada) in 1946 and although he said everything was nothing but fiction the truth is that years before there had been a famous crime of the same characteristics and resolution in Madrid. This one took place in Fuencarral Street 102 while the one in the movie is placed in Bordadores Street 12, the actual address of the ancient church of San Ginés.
Apart from its value due to the topic and narrative techniques, the story is made of backwards and forwards, it is the perfect example of the Spanish costumbrism: kind of neorealist film with humour touches. It shows perfectly well how Madrid, its people and its inside life were. We can find characters such as los serenos, we can be spectators of a zarzuela and we can dance a chotis in La Bombilla.
A must see for any Spanish cinema lover: it would make you laugh with the traces of the best black humour, learn about Madrid, those times and Spaniards and wait expectantly to see who was guilty! An essential in our collection!
__________________________________________________________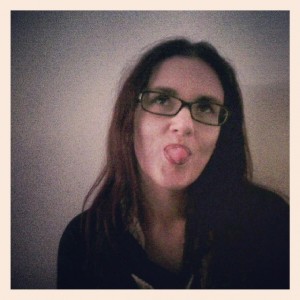 Elena Anele is the woman in charge of SPANISHFEAR.COM, Horror Rises from Spain  and Un Fan de Paul Naschy . A literature and cinema researcher, finishing her postgraduate studies with a thesis about the mystic filmmaker José Val del Omar. She has published in different media and books as Fangoria or Hidden Horror. She has also been in charge of several translations including Javier Trujillo's complete works, La Mano Film Fest, The Man who Saw Frankenstein Cry and many more.