REVIEW: THE RAPTURE (ARREBATO)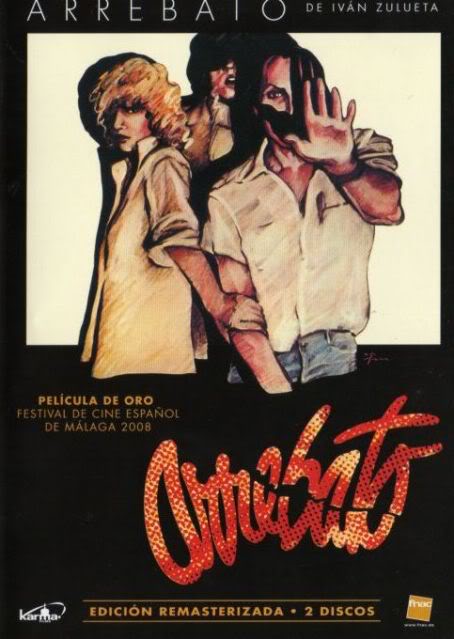 By Elena Anele (*)
Director: Iván Zulueta
Writer: Iván Zulueta
Stars: Eusebio Poncela, Cecilia Roth, Will More
Iván Zulueta, one of the most creative and visionary directors of Spanish cinema directed and wrote this movie in 1979. Previously during the 60s he studied Arts in New York where he discovered pop art, the Nouvelle Vague and the New American Cinema something that would help him shoot one of the riskiest movies of his times: THE RAPTURE. After experimenting in Spain with longs and shorts during the 70s he started working on this masterpiece called ARREBATO, a movie that due to its experimental and underground style became a cult movie.
The making was hard as he had several problems with the producer, a man who was in fact an architect and knew little about cinema, who felt no happy when the planned 15-day shooting became longer and the budget went higher due to the crew, director included, partying and drug use. There were also problems in the post-production stage as the final cut of the movie lasted 180 minutes and even though the producer loved it they were conscious of the fact that a shorter copy of the movie must be released.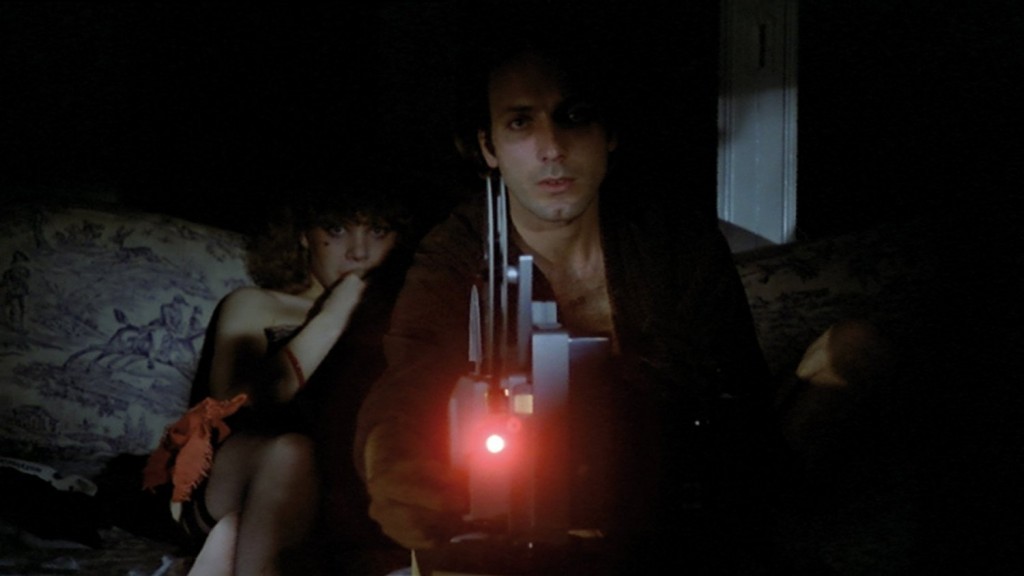 The movie was premiered on June 9 1980 at Azul cinema theatre in Madrid but it was far from being that year blockbuster. It only lasted thirteen days on the cinema listings. It was nominated for best movie at Mystfest and it won two awards at Fantasporto: critic and best screenplay. Surprisingly Cannes and Berlin fests turned it down for being too extreme and terminal.
ARREBATO tells a chapter of José Sirgado's (Eusebio Poncela) life. He is a frustrated horror cinema director, addicted to heroin, who is in a complicated relationship with Ana (Cecila Roth). As he is coming home from the movie lab, he receives a strange package containing a video and a cassette tape. They were sent by Pedro (Will More), an ex-girlfriend's cousin, a strange boy who is obsessed with recording tapes nobody but José will see. In the cassette tape he records himself talking about the time when they met and José listens to it as he watches the video tape with images Pedro has been recording since they last met. There was a moment when he started recording himself sleeping and it is here when the mystery stars… something strange is happening to the frames in those tapes… Pedro feels in danger and he needs José's help.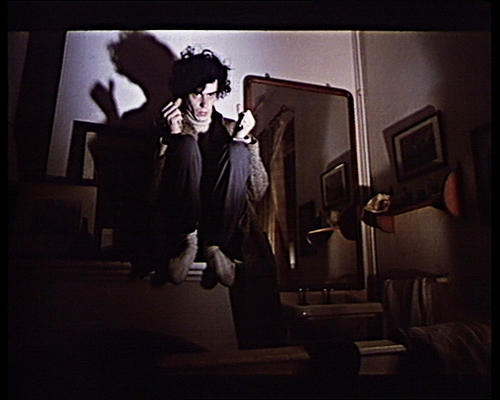 It is said that Iván Zulueta always wanted to make a horror movie and this was his misunderstood attempt. The story, the images and the sounds trap the audience into a fake real world ruled by two soul taking vampires: heroin and cinema. The Super 8 camera is taking their lives, freezing them, making them immortals while drugs poison their bodies and freeze time.
The thing they are experiencing is an out-of-the-ordinary rapture, the one Pedro has been looking for since he was a young boy.
It is true that you may not understand ARREBATO while you are seeing it for the first time. It is a movie that needs more from the audience than just a watch, but once you get into it you won't regret it. I promise.
__________________________________________________________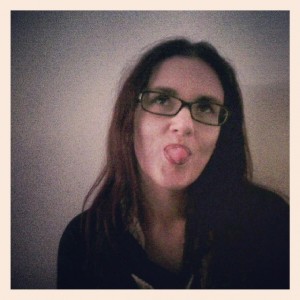 Elena Anele is the woman in charge of SPANISHFEAR.COM, Horror Rises from Spain  and Un Fan de Paul Naschy . A literature and cinema researcher, finishing her postgraduate studies with a thesis about the mystic filmmaker José Val del Omar. She has published in different media and books as Fangoria or Hidden Horror. She has also been in charge of several translations including Javier Trujillo's complete works, La Mano Film Fest, The Man who Saw Frankenstein Cry and many more.